One-hundred-and-thirteen women from 28 states filed a lawsuit last week against Qualitest Pharmaceuticals, a subsidiary of parent company Endo Pharmaceuticals, for selling them incorrectly packaged birth control pills they say led to unwanted pregnancies. The women are seeking millions in damages—enough to raise an unwanted child into adulthood.
In 2011, Qualitest voluntarily issued a nationwide recall on eight of its oral contraceptives. In a statement released at the time, the company explained that:

The recall is being implemented because of a packaging error, where select blisters were rotated 180 degrees within the card, reversing the weekly tablet orientation and making the lot number and expiry date no longer visible… as a result of this packaging error, the daily regimen for these oral contraceptives may be incorrect and could leave women without adequate contraception, and at risk for unintended pregnancy.
In other words, the package incorrectly indicated that a row of real pills were placebos, and vice versa. As anyone who regularly takes birth control knows, this is a disaster. Not only does it make the pill a poor way to prevent pregnancy, it could mess with your menstrual cycle (though Endo noted in its statement that there were no health risks to the packaging error).
Philly.com offers more insight into the case:

The suit in Philadelphia Court of Common Pleas also names Vintage Pharmaceuticals LLC, Endo Health Solutions Inc., and Patheon Inc., which either made or packaged the recalled contraceptives… After lawyers in Atlanta originally sought class-action status for potential victims, a federal judge in Georgia rejected their request Nov. 4. Lawyers for the women refiled in state court in Pennsylvania, where Endo has its U.S. headquarters.
G/O Media may get a commission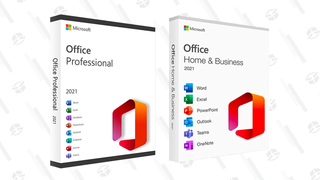 89% off
Microsoft Office Professional 2021 Lifetime License
In a statement issued to ABC News, Endo said, "our commitment is to patient safety and we take product quality very seriously," and continued, more defensively, "There is no new or recent product recall. The recall that forms the basis of this suit was entirely voluntary and occurred more than four years ago in September 2011. The voluntary recall occurred based on an extremely small number of pill packs that were manufactured by an external contract manufacturer. Endo has been able to confirm only one blister pack that manifested a defect and was sold to a patient. Additionally, courts have dismissed cases arising out of the recall because the plaintiff could not establish that she purchased a defective package."
Still, hard not to add this to the list of things for women worry about.
Danielle Wiener-Bronner is a news reporter.