At least nine people were killed and 26 injured in a mass shooting in Dayton, OH, early Sunday morning—the second mass shooting in America in less than 24 hours.
One of the victims is the sister of the shooter, according to Dayton police.
The Dayton Police Department said the shooting took place in the city's Oregon District at around 1 a.m. Speaking to reporters just after 7 a.m., Dayton Mayor Nan Whaley said the suspect, who has now been identified as 24-year-old Connor Betts, had been wearing body armor and was killed by police.
G/O Media may get a commission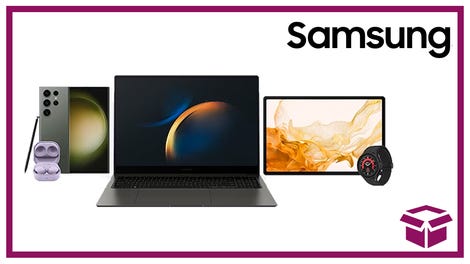 24 hour deals
Discover Samsung - Daily Deal
Betts, identified by law enforcement officials later Sunday morning, is from Bellbrook, OH, a suburb of Dayton. The FBI searched his home on Sunday.
The attack occurred outdoors near the Ned Peppers Bar in an area in Dayton popular for its restaurants and nightlife. "If the Dayton police had not gotten to the shooter in under a minute, hundreds of people in the Oregon District would be dead today," the mayor said, according to the Dayton Daily News.
Whaley added that thousands of people were in the district at the time of the shooting.
Anthony Reynolds, who was at one of the clubs when the shooting broke out, told the Today Show that the shooter was a white male. He heard shots ring out and saw victims being struck by gunfire. Chaos ensued, he said. "We were just yelling at people and just telling them like, 'Run, it's a mass shooter. Run.'"

CBS News reported that early Sunday morning, shoes were scattered across the street from those who left them behind while running for their lives.
Video taken during the time of the shooting and circulated online demonstrates the massive firepower the gunman utilized, with countless shots fired in a matter of seconds.

Warning, the video below is highly disturbing:
On Sunday afternoon, authorities released the names of the deceased victims, which included five men and four women. Of those, six were African American and three were white.
The shooter's sister, 22-year-old Megan Betts, also was killed, and her companion was injured, according to police.
The massacre comes less than a day after a gunman killed at least 20 people in El Paso, TX, and less than a week after a gunman killed three people in Gilroy, CA.

President Donald Trump tweeted Sunday morning, "God bless the people of El Paso Texas. God bless the people of Dayton, Ohio."
Former congresswoman Gabby Giffords, who was seriously injured in an assassination attempt by a shooter in Arizona in 2011, said that Trump and Senate Majority Leader Mitch McConnell "must call the Senate back from August recess immediately." She added, "We cannot afford to wait another day for lawmakers to address this horrific national public safety threat."
Democratic presidential candidates also renewed calls for immediate action on gun legislation on Sunday. "Our president is failing," Sen. Cory Booker told CNN's Jake Tapper. "Before we can even bury our dead, there's another one," he added, referring to mass shootings.
Candidate Pete Buttigieg told Fox News Sunday's Chris Wallace, "This is terrorism, and we have to name it as such. He added, "We cannot keep America safe from this threat to the American people if we're not prepared to name it and confront it."
Republican officials, however, weren't as outspoken. CNN's Tapper said efforts to get someone from the White House to discuss the shootings on air were unsuccessful.
Correction: An earlier version of this post incorrectly stated that the companion of victim  Megan Betts—the shooter's sister—was killed in the attack. He was injured.