At least two people are dead, and as many as 16 injured after a gunman opened fire at a nightclub in Fort Myers, Florida, early Monday morning.
According to local news station WBBH, the shooting took place outside the Club Blu Bar and Grill, which had been hosting an all-ages "Swimsuit Glow Party" on Sunday night.
When police arrived at approximately 12:30 on Monday morning, they found victims injured in the club's parking lot. According to NBC News, one person was killed at the scene, while another died after being admitted to Lee Memorial Hospital. Between 14–16 people were injured in the attack. A hospital spokesperson said those hurt range in age from 12–27 years old.
Three people, NBC News reported, have been held by police for questioning in regards to the attack. In a statement, local police captain Jim Mulligan describes the situation as "very active" with investigators on site to determine what took place. "The Police Department is attempting to determine a motive for this incident," Capt. Mulligan explained.
G/O Media may get a commission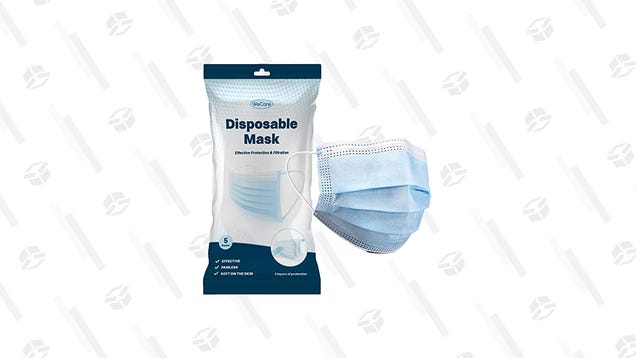 WeCare Disposable Masks With Elastic Earloops- 5 Pack
Video taken at the scene by WFLA news shows a heavy police presence.
In a statement posted to Facebook, Club Blu claims to have stationed armed security both inside and outside the building, and says the shooting occurred as parents were arriving to pick up their children. "There was nothing more we could of done," the post claims, "az [sic] you see it was not kids at the party that did this despicable act."
In a video posted to Twitter by Malcolm Johnson, a reporter with FOX4 local news, a woman named Syreeta Gary, whose daughter was allegedly at the club as the shooting took place, described the scene.
"I just thank god that my daughter is OK, 'cuz she could have been shot," Gary tells Johnson. "Her dodging bullets and running, dropping between cars. It's ridiculous that these kids have to go through this."
Johnson also captured video, and images of the scene:
The shooting at Club Blu comes just a month after gunman Omar Mateen opened fire at the Pulse Nightclub in Orlando, killing 49 people and inuring dozens more.
This is an ongoing story and will be updated as more details are made available.
Update: Police in Florida have listed the ages of those killed in the shooting as 14 and 18-years-old. They do not believe the attack was an act of terrorism.