Seven people were found dead on a rural property in Western Australia on Friday, including a mother and her four children.
It is the worst mass shooting in the country since 1996, when strict gun control measures were adopted following a shooting in which a gunman killed 35 people with a semi-automatic rifle in Port Arthur, Tasmania.

According to The Guardian, Friday's shooting appears to have been a murder-suicide. While police are not releasing the names of the victims until they have notified the next of kin, local news media has identified a mother and her four children as among the dead. The mother reportedly wrote on Facebook about being "stalked" by her ex last month.
During a news conference, Chris Dawson, commissioner of the Western Australia Police, said, "The loss of any life is tragic, but the loss of four children and three adults—this is a significant tragedy. Police are currently responding to what I can only describe as a horrific incident."
According to the New York Times, Australia's last mass shooting occurred in 2014, when a man shot his wife and three children before killing himself. As the publication notes, experts generally define a mass shooting as an event in which four or more people, not including the gunman, are killed. These are the only two mass shootings that have occurred in Australia since the '90s.
G/O Media may get a commission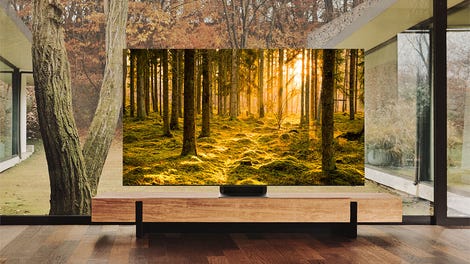 Up to 40% off
Samsung Smart TVs
Americans seeking stricter gun control often point to Australia's safety measures, many of which were adopted in direct response to the 1996 Port Arthur shooting. Obama mentioned them frequently, pointing to the country's laws, for instance, in the wake of the 2015 murder of nine South Carolina churchgoers, and again after the Oregon community college shooting the same year, where 10 people were killed.
In Australia, what's known as the Port Arthur massacre inspired a swift legislative response. Less than two weeks after a 28-year-old man opened fire at a tourist attraction in Port Arthur, all six Australian states banned semi-automatic weapons and some rifles, including the kind the shooter had used. The country also enacted a 28-day waiting period, intense background checks on prospective gun owners, and an incentivized buy-back program for gun owners. In Australia, if you want to own a gun, you must present a "justifiable reason" for buying it. Self-defense is not considered one of those reasons.
Since the buy-back program was enacted, the BBC reports more than 1 million guns have been voluntarily relinquished by Australians. In the decade before 1996, the country saw 11 mass shootings. Friday's seven deaths are only the second mass shooting since those measures were enacted more than two decades ago, and the most lethal.
In January of this year, in America, Timothy O'Brien Smith shot and killed four people at a Pennsylvania car wash. In February, 17 people were killed and 14 wounded when Nikolas Cruz opened fire on Stoneman Douglas High School in Florida. In March, three women were killed after being held hostage at a Yountville, California veterans' home. This April, four people were killed in a Tennessee Waffle House when a shooter opened fire with a semi-automatic rifle. In the time it took me to write this blog, a high school in Southern California was put under lockdown following reports of an active shooter. Since 1996, according to a database complied by Mother Jones, there have been 80 mass shootings in the United States.