There's another entry in the long list of Elite Washington Journalists groveling at the feet of the Trump administration today, and it comes from Axios' Jonathan Swan, who dares ask the question: How does it feel to be Attorney General Jeff Sessions?

There is really no need to click on the post, but the short answer seems to be: It really sucks to work for Donald Trump when you are Sessions, an "honorable" person and Boy Scout!
No, I am not making this up (emphasis is Axios', in their signature style):
Think of the job that you dreamed you could have when you grew up. Think of going through your whole life — and in an extraordinary twist of fate and luck and with a smart move — and, finally, that job will be the capstone to your career. Then, when you start that job, your boss spends the entire time making it hell for you.

The big picture: Jeff Sessions is an honorable person. He takes extraordinary pride in the fact that, during his decades-long career, he's built a reputation as the literal and figurative Boy Scout. He loves that reputation — and doing the right thing. Now, he's being publicly humiliated day after day with his boss, President Trump, saying he did the wrong thing for the country by recusing himself from the Department of Justice's Russia investigation.
Jeff Sessions is an honorable person.
Jeff Sessions is an honorable person.
Jeff Sessions is an honorable person.
Am I having a fucking stroke? The evidence Swan offers in making the case—again, I'm fucking dyin' here, man—that Sessions is "an honorable person" is that he urged director Christopher Wray to make a "fresh start" at the FBI (another Swan Scoop! (TM)), which is an example of how much whSessions loves to do "the right thing," former Boy Scout that he is.
G/O Media may get a commission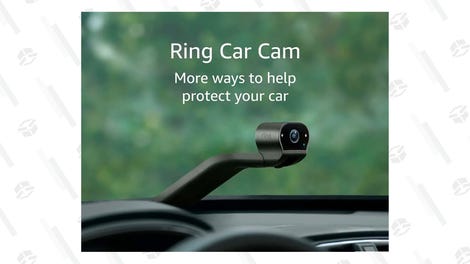 But even more offensive is Swan praising Sessions for valiantly pushing ahead with the Trump administration's sinister work, despite being openly despised by Trump ever since he recused himself from the Russia probe.
From the site (again, dumbass emphasis is theirs):
After withdrawing his resignation letter last year, Sessions resolved to push ahead, put his head down and fulfill the policy agenda he dreamed of enacting. But there's an open question of how much more of this Sessions can take.

It's nuts that he's lasted this long. Imagine if this was happening to Jim Mattis. No one else would've put up with this and continued in the job with the commander-in-chief publicly saying he wishes he didn't hire you and expressing no confidence in you.

Yes, but: Sessions eagerly pushed for the job, and he's yet to quit.
It's been widely reported as true that Trump has made life hell for his diminutive attorney general. Trump is a bad man to whom loyalty is the most important thing, so this makes sense. And still, Sessions has done his damnedest to "fulfill the policy agenda he dreamed of enacting," for himself, his God, and his country, or whatever. Picture a tiny Cub Scout named Jefferson Beauregard, eyes misty with visions of treating undocumented parents and children like cattle to be separated and tagged, throwing those kids in military camps, rescinding protections for trans people, defending Trump's Muslim ban, and ending DACA. He must have peaceful nights of slumber, but they are not honorable ones.
Sessions and Trump are reactionaries cut from the same cloth. Any effort to cast Sessions—whose policies and enforcement of the Trump administration's directives—as a decent and upstanding person is inexcusable water-carrying. (I've reached out to Swan for comment on the post and will update this story if I hear back.) It's clear that the "objective" access journalism that Axios and Swan have benefited from so handsomely comes at a very, very high price.
Update, 2:32 PM: Axios added an editor's note to Swan's post, noting that they edited the line declaring: "Jeff Sessions is an honorable person." That line now reads: "Jeff Sessions prides himself on being an honorable person." OK!!