As they grapple with how to process the violence and anger that has gripped Baltimore following the death of Freddie Gray, students at colleges and universities in the area are banding together to stage peaceful rallies and street clean-ups.
On Wednesday afternoon, students from Towson University, Morgan State University, and Goucher College will march downtown to call for a thorough investigation into the death of Freddie Gray.
The students say they will also peacefully voice their concern about the Baltimore Police Bill of Rights, which allows officers accused of wrongdoing up to 10 days to decline to cooperate with an internal investigation.
Towson students will hold a rally at Freedom Square, in the heart of campus, and Thursday and Monday Towson professors will hold teach-ins to discuss the protests and try to put them into context for students, Gay Pinder, a Towson spokeswoman said.
G/O Media may get a commission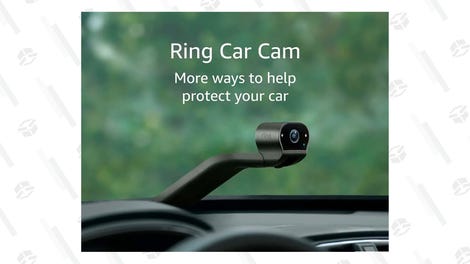 At Loyola University Maryland in northern Baltimore, students are trying to infuse some positivity into what has been a negative narrative.
The campus ministry team has asked students to meet on the quad for several hours Wednesday through Friday and share what they love about their city. The school is also encouraging people to post messages online using the hashtag #onebaltimore.
Loyola students have also helped clean up debris left by protesters and led neighborhood children, who were out of class because of school closures, in activities at a local park. On Tuesday, students joined community members in a rally to call for peace and an end to violence in their neighborhood.
On Friday evening, Loyola students will gather on campus for an event the university is calling, "Thinking about Baltimore: We Are All Affected," spokesman Nick Alexopulos said.
Clint Coleman, a spokesman for Morgan State, said students have escorted young people through "the dangerous and chaotic areas affected by the civil unrest." They have also organized clean-up efforts in impacted areas, he added, and held vigils on campus.
While a spokeswoman for Johns Hopkins University said she was not aware of any rallies or student forums on campus, the university's president, Ronald Daniels sent a letter to the school community condemning the "devastating effect" the violence that has erupted following the death of Freddie Gray has had on the city, but calling on leaders to acknowledge and work to change the circumstances that sparked it.
Daniels wrote:
Contrary to the endless loop of negative images the world saw last night, we know that Baltimore is not beleaguered, but resolute, inventive, and vibrant. There are many accomplishments for which we can be proud: a dynamic health, scientific, and educational sector; a thriving arts and cultural scene; and a burgeoning number of innovative businesses and community organizations.
Our university takes seriously the opportunity and obligation of our role as an anchor institution within Baltimore. But as the events of the past week remind us, there is more to do.
Emily DeRuy is a Washington, D.C.-based associate editor, covering education, reproductive rights, and inequality. A San Francisco native, she enjoys Giants baseball and misses Philz terribly.