Only once or twice in the last few years has an NBA player backed out of a verbal contract agreement, and never someone with as much league-wide prominence as Los Angeles Clippers center DeAndre Jordan.
But the story that ensued after the initial report that Jordan was thinking of reneging on his verbal agreement to sign with the Dallas Mavericks—a story packed with banana boats, helicopter emoji, furious billionaires, and a kidnapping—makes this tale one worth reading, even if you refer to sports as "sportsball."
It is high school-level pettiness with tens of millions of dollars on the line. Trust me, it's that good. Onto the drama!

The beginning
Before we get to the really good stuff (read: you learning how a banana boat factors into this story), you're going to have understand the key players here. There are the Los Angeles Clippers, owned by Steve Ballmer, the Microsoft CEO quite possibly more famous for being a crazy person. They are the team DeAndre Jordan, the star of this soap opera, has spent his entire career playing for. Jordan and the Clippers' best player, Chris Paul, supposedly didn't like each other too much.
G/O Media may get a commission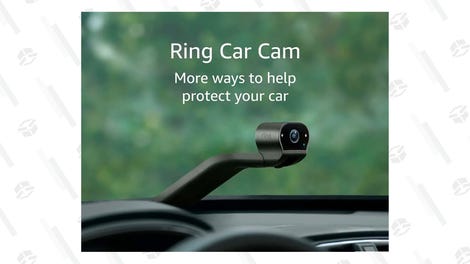 "(Jordan) was tired of Paul's constant barking and petty gestures, like distributing high-fives to the three other guys on the floor following a timeout but somehow freezing out Jordan," wrote ESPN's Kevin Arnovitz about a week ago.
And then there are the Dallas Mavericks, owned by Mark Cuban of Shark Tank fame, who you probably already know. Jordan, who was a free-agent and therefore capable of signing with any team he wanted, agreed to sign with the Mavericks on July 3. Because of some boring NBA contract stuff, it was only a verbal agreement, and the official contract couldn't be signed until July 9 at 12:01 a.m. EDT. And this is where our story begins.

The exit!?
It was one of those tweets you have to read back a few times to truly believe: could DeAndre Jordan actually do that? What?
It's 12:30 p.m. EDT at this point, and the Twitter jokes started flying. (All Twitter jokes linked in this piece will be courtesy of @netw3rk, the greatest man on Twitter.)
The joke, here, in that second tweet, is that Jordan is reportedly very sensitive and needs coddling. His coach, Doc Rivers, often took to the media to declare Jordan to be the "defensive player of the year."  This, of course, was interpreted as Jordan having a soft ego, and Rivers needing to keep him happy with false praise. Keep an eye on the "DeAndre Jordan as giant man-baby" motif in this story.

The many, many emoji
Then the emoji came. Emoji subtweeting has become kind of a thing in the NBA, most famously when DeMarcus Cousins, star player of the Sacramento Kings, called his new coach George Karl a snake a few weeks back.
BOOGIE.
Back to the emoji flying. A report leaked around 1:45 p.m. EDT that Clippers coach Rivers planned to meet with Jordan in Houston. Which made sense, but then, this tweet, from Yahoo's Adrian Wojnarowski:
There's a lot to unpack here, but let's start with Blake Griffin, the Clippers' OTHER star player, who, according to reports, was in Hawaii Wednesday morning. Also, mobilize? This all sounded very fanciful, until 2:02 p.m. EDT:
PARSONS.
So, Chandler Parsons is a character himself. (He signed his last contract while partying at the club.) Though just another member of the Mavericks, he took on lead recruiting duties in the Mavs' mission to sign Jordan, at one point reportedly going out to dinner with Jordan five nights in a row. Also, there were some rumors of an orgy suite, but I'll leave that to the people to decide.
The plane emoji, here, ostensibly meant that Parsons was flying to Houston to either a) just talk to Jordan and see where he was at or b) block off the Clippers from even talking to him in the first place!!! Drama!!!
And that's when every other Clipper started tweeting transportation emoji to indicate that they, too, were heading to Houston to convince Jordan to stay.
Paul Pierce just tweeted a picture of an emoji, because Paul Pierce is like 80 years old and has no time for these kids' games.
Even Kobe Bryant jumped in on the action, predictably way too late because he's a boring old man.
And then, finally, one from Jordan's nemesis Chris Paul (remember him? the guy who doesn't high-five?) that we're going to have to take a brief pause from the main arc of this story to meditate on.
The banana boat
Chris Paul is a very famous guy. He's in those State Farm commercials that you've definitely seen if you own a television and have a pair of eyes. And he's also a very, very good basketball player. As such, he has other very, very famous friends, some of whom he rides on banana boats with in the Bahamas:
Thanks to TMZ—seriously, this picture—we will forever have a snapshot of Chris Paul sitting on a banana boat with LeBron James, Dwyane Wade, and Gabrielle Union, who's a famous actress and Wade's wife.
Chris Paul tweeting a banana boat emoji is extremely great, because what the hell, man, why are you on that banana boat, and also, the idea of Paul—who by all accounts does not much like DeAndre Jordan—leaving his vacation in the Bahamas to come convince Jordan to play for his team was just too much to handle. This is when the story just goes off the deep end.

The hostage situation
The Clippers met with Jordan around 5:30 p.m. PDT, and it started to come out that he might just stay with the Clippers. Verbal contracts mean nothing. Anything is possible.
Wait, what
WHAAAT
So, basically, in order to get Jordan to stay on their team, the Clippers—according to these reports—remained in Jordan's house until midnight so Mark Cuban, Chandler Parsons, and the Mavericks had no shot of even talking to the dude. Free-agent signings are usually quiet and without much fanfare. This was just silly. They had so little faith in Jordan.
Blake Griffin tweeted a picture of a chair blocking Jordan's front door.
But by all accounts later in the night, shit was pretty chill.
The Cuban
Let us conclude our saga with Mark Cuban, one of the NBA's biggest clowns. Earlier in the day, Deadspin published a story from a tipster positing the theory that Cuban leaked Griffin some salacious details about why Jordan left, and Griffin went and then used that against him.
Who knows! Anyway, Stein and Shelburne and Wojnarowski all started to report that Jordan wasn't going anywhere, and so all that was left to figure out is how Cuban, who was this close to getting Jordan and launching his team into relevance, and also prone to acting crazily, was going to react. The reports didn't disappoint.
https://twitter.com/Chris_Broussard/status/618967224536158208
So, if we are to believe these folks, billionaire Mark Cuban was just zooming around Houston, calling Jordan over and over, probably just slamming his hands on the wheel over and over, while Jordan was just playing cards and kicking it with the homies.
The imagery was just too much to handle, and it's probably not all true, but I'm just going to believe it is because a world where all this shit went down in a 12-hour span is the kind of world I want to live in.
Michael Rosen is a reporter for Fusion based out of Oakland.