Steve Bannon hoped to sneak out of the White House with dignity a year and a day after he joined President Trump's campaign. Too bad, bitch!
Two days before Bannon was reportedly scheduled to resign from his position as White House chief strategist, a white nationalist rammed his car into a crowd of anti-racist activists and allegedly murdered Heather Heyer. Bannon's departure would suddenly seem like a reaction, he feared, and the reaction to Trump's defense of violence on "both sides" in Charlottesville assured a dramatic exit for the former Breitbart chairman.

Now that Bannon's gone (and back at Breitbart where he is presumably plotting his revenge on the globalist cucks), a clearer picture of his last days has emerged. Published on Sunday evening, a pair of reports from The New York Times and Vanity Fair paint a priceless portrait Bannon's fall from grace.
After General John Kelly accepted the role Trump's chief of staff, Bannon's influence in the White House steadily declined; he had no allies, no pull, and few political victories. "I dread going back," Bannon reportedly whined to his billionaire sugar daddy, Robert Mercer, following a weekend he spent with him in July.
During the campaign, Trump cherished Bannon, and his position was almost unshakable. But in the White House, Bannon's position was slighted by competing factions, particularly Jared Kushner and Ivanka Trump. He was just a mere little staffer, sad!
G/O Media may get a commission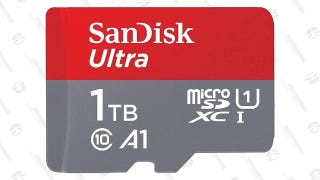 Save $75
SanDisk Ultra 1TB MicroSDXC Card
From The Times:
He felt that Mr. Trump had treated him as a peer during the presidential campaign, but, he often complained to friends, "when I got to the White House, all of a sudden I was just a staffer."

Oh, it turns out that Bannon actually referred to Kushner and Ivanka Trump as "Javanka." From The Times:

Mr. Bannon made little secret of the fact that he believed "Javanka," as he referred to the couple behind their backs, had naïve political instincts and were going to alienate Mr. Trump's core coalition of white working-class voters.
Bannon mistakingly thought that Kelly's leadership would prevent warring factions within the White House from derailing his agenda. "Those days are over when Ivanka can run in and lay her head on the desk and cry," Bannon reportedly told staffers.
The war on Javanka has already begun, according to Vanity Fair. If Kushner's influence successfully guides Trump away from the nationalist policies Bannon advocated, a weaponized Breitbart is "prepared to help help Paul Ryan rally votes for impeachment."