When the Beatles were the golden boys of the 1960s British Invasion, Argentinean-born Jose Delbo was the cartoonist responsible for much of the visual imagery of the Gold Key Comics' Yellow Submarine.
That work eventually became synonymous with the Greatest Band of All Time, and with a golden era of pop-culture.
In addition to working with the then-controversial Beatles, who just celebrated the 50th anniversary of their first American show, Delbo has also illustrated for such contemporary franchises such as Wonder Woman, Captain Planet, and classic cartoon films like the Little Mermaid and 101 Dalmations.
Recently, I had a chance to speak with Delbo by phone. We chatted for a bit about what it means to sketch the changing social landscape in real time.
ON ILLUSTRATING THE BEATLES:
"They showed me parts of the movie privately so I could see what it was about… And I had no idea how big it would be later with the film the Yellow Submarine… People gave me compliments on the comic book, and that was really the end of the whole thing. Later, we would see how big a deal it really was.
G/O Media may get a commission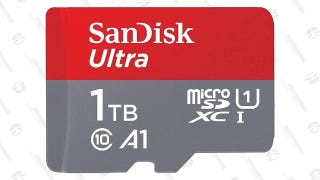 Save $75
SanDisk Ultra 1TB MicroSDXC Card
"All one of them had their own personality, but if I had to choose one [favorite] it would be Ringo Starr. He was more of the comedian of the team. You know, John was pretty serious in those times.
"Everything the guys would do would become a success, and later they would become legends because of the things they were doing, what they were saying, and how they were dressing. After that comic book I got a lot of offers to do advertising about the Yellow Submarine, so it all worked out for me in the end."
ON SUPERMAN AND WONDER WOMAN: THE HEROES OF THE TIMES
"I think that the superhero of our times is Superman. He came about in the 1940s, and has slowly had to adapt to contemporary times, and he is made in the image of America. They are almost the same person. But Wonder Woman came about in the Second World War, in the image of other superhero women like Super Girl… She used to intervene in international problems with armies and everything, but then after the wars, she started to focus more on societal and civil issues, which are relevant today more than ever."
"The original Wonder Woman (Below) had a formal kind of skirt, but around when I started drawing her, she started with the little skimpy suits that I drew… But in those days, if a women was at work, let's say, and she had no ability to defend herself, or to accuse a coworker of harassment…
"Now, these same women are legally able to say or do something in these situations, and that reflects in how they are portrayed in comic books. They are stronger, they can show more skin, and they can be flashier. In a way, that empowers them."
First issue of Wonder Woman, cover by artist Harry G. Pete
A recent, unprinted sketch of Wonder Woman by Delbo
CURRENT WORK
Delbo says that his vast illustrating experiences have made him aware of promises that are made to children, but are never fulfilled.
"Humanity still has a long way to go with green energy," he noted about his experience with Captain Planet comics in the early 1990s. "We have made some steps forward, but we still haven't reached what we were talking about in that series. It's not something easy to do, but we cannot give up."
In hopes that the art of cartooning will not die off, and that these dreams and visions will continue to flourish, the artist hosts the Delbo Cartoon Camp for children in Boca Raton, Florida.
Recently, Delbo has taken up a new passion: drawing six foot tall murals on canvas.
"It's pretty much the same thing, but just magnified," he said. "It's better than graffiti, which I would need a spray can for. And that is super complicated, so I'll have to leave that for the kids."
Daniel Rivero is a producer/reporter for Fusion who focuses on police and justice issues. He also skateboards, does a bunch of arts related things on his off time, and likes Cuban coffee.