Bernie Sanders said "yes" to affirmative consent at Monday night's Iowa Brown and Black Forum.
In a response to a question from Alicia Menendez about rape on college campuses, Sanders called it a "very serious crime."
"If a student rapes a fellow student, that has to be understood as a very serious crime. It has got to get outside of the school and have a police investigation. And that has got to take place. Too many schools now are saying, 'Well, this is a student issue, let's deal with it' I disagree with that, it is a crime and has to be treated as a serious crime. And you are seeing now the real horror of women who have been assaulted or rape sitting in a classroom alongside somebody who raped them."
As Fusion's Casey Tolan reported back in September, a national survey of colleges and universities found that nearly 1 in 4 female undergraduate students reported an experience of sexual assault—unwanted sexual touching to nonconsensual penetration—while in college. Queer and gender non-conforming students reported experiencing sexual violence at similar rates.
Though rape on campus is a widespread issue, it hasn't factored into Sanders' and O'Malley's frank discussions about the myriad challenges facing college students, including mounting student debt burdens and racism on campus.
G/O Media may get a commission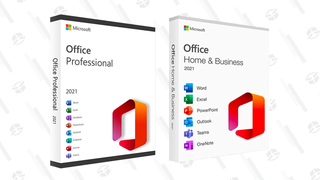 89% off
Microsoft Office Professional 2021 Lifetime License
While scant on specifics, Hillary Clinton released a plan to address sexual assault on campus that calls for increased prevention education in college and high school, as well as increased services for victims. President Obama is the first sitting president to make rape on campus a priority.
On the question of consent education, Sanders pointed to the broader issue of how we talk about sex and sexuality: "I do believe, I know this is controversial, we really do need a serious national discussion about sexuality."