Just days after Education Secretary Betsy DeVos complained about the "oversimplification and a mischaracterization" of her position on allowing teachers to carry guns in school, DeVos called for more schools to allow teachers to carry guns in schools.
In an interview with CBS 60 Minutes correspondent Lesley Stahl that airs Sunday, DeVos said that arming teachers is "one solution" to addressing the country's mass shooting epidemic.

According to CBS:

"[Armed teachers] should be an option for states and communities to consider," DeVos tells Stahl. The guns wouldn't be for every teacher, says DeVos, pointing out she could not imagine her first-grade teacher having a gun. "But for those who are capable, this is one solution that can and should be considered… every state and every community is going to address this issue in a different way."
This is a position DeVos discussed earlier this week during a brief press conference after visiting Marjory Stoneman Douglas High School in Parkland, FL, the site of the February mass shooting that killed 17 students and staff members and injured 17 others. On Wednesday, prosecutors announced that 19–year–old Nikolas Cruz had been indicted on 17 counts of first–degree murder and 17 counts of attempted first–degree murder.

The same day that prosecutors made that announcement, DeVos, whose family is one of the richest in the country, visited the school to "connect with students and teachers," although it was clear the education secretary wasn't welcome, and she did very little "connecting."

G/O Media may get a commission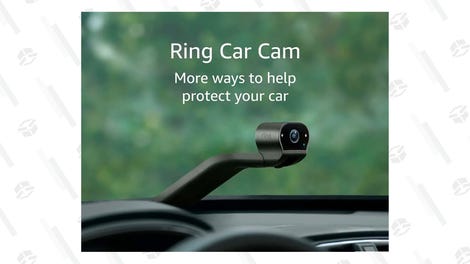 While she was eager to discuss allowing states and communities to arm teachers "who are expert in being able to defend" and who have received "lots and lots of training," DeVos didn't think it important enough to discuss the proposal with the actual gun–violence survivors she was there to meet.

"We didn't have a conversation about that," she said on Wednesday.

In the upcoming CBS interview, DeVos was asked whether she views herself as a leader on the issue of school safety. Her answer: Yes.

"There are a lot of states that are addressing these issues in very cohesive and coherent ways," she added.

On Friday, FL Gov. Rick Scott signed new gun restrictions into law that would allow school staff to carry guns if they complete gun training and pass certain evaluations.