Beyoncé rarely gives an interview. While many publications have written about her recently, she didn't talk to Vogue. She didn't talk to the New York Times. She didn't talk to Time. And she certainly didn't talk to Flaunt for their newest issue. But she did do a strange word cloud for the magazine; she played a little word association game and wrote her answers in her own cursive, bubbly Bey handwriting.
Some of her answers are boring. After "Cosmopolitan," for example, she wrote "sex tips," and after "Beach" she wrote "is better!"
But in a few answers, Bey gives us some funny insights into her personal life.
After "Overpopulated," she wrote, "my hair closet," which I personally would love to see. How many weaves do you have to have to need a hair closet? Is it a walk-in? Do the hairs sit on mannequin wigs? Or do they hang on hangers? We need more information.
G/O Media may get a commission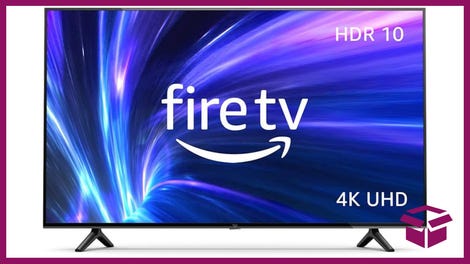 42% Off
Amazon Fire TV 50" 4K Smart TV
Her response of "baby bend over" to "yoga" is a direct reference to the Janelle Monaé song, and she apparently liked "Hamilton" on Broadway.
She says that "iconic" is "overrated," and "politeness" is "underrated."
When asked about "palm trees," she wrote "Sangria w/ extra fruit," which I don't understand at all but completely agree with.
See Beyoncé's full word cloud and read the article on Flaunt.com.
Kelsey McKinney is a culture staff writer for Fusion.