It's happening.
Billy Bush, scourge of society, Today show villain, possessor of notoriously thick thighs, is getting bounced from the NBC News gig he landed seemingly two seconds ago.
CNN's Brian Stelter talked to sources who said Billy will be officially dumped by NBC in the "coming days."
Carson Daly's already taken his place as Today's resident "bland white man who still has a very good job." He's been scrubbed from the show's graphics. They even canceled a surprise party for Billy that was supposed to happen on Saturday!
It seems like you can't be a key part of one of the most infamously disgusting and woman-hating three minutes in recorded history and keep your job on a morning news program geared toward women. What's more, literally everyone around Billy Bush appears to have hated his guts. "He was rude and lewd to a few female clients of mine. Boycotting the 9 a.m. hour of the Today show," one high-profile publicist wrote on Facebook. "I don't want to see him again," another person told People.
G/O Media may get a commission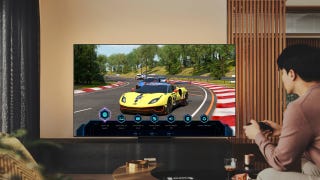 Up to $700 off
TVs, Cell Phones, Smart Home, and More
And then there's the fact that his continued presence might amplify some increasingly nasty questions hovering around NBC, like: was Access Hollywood really thinking of scrubbing Billy out of the Trump video when it aired it? Was Billy really bragging about the existence of the tape when he was covering the Olympics in Rio? Now we may never know for sure.
Anyway, it's really the end of an era. Let's take a look back at some of Billy's greatest moments on Today:
Oh wait there weren't any, unless you count the time Al Roker made Billy an international laughingstock in just a few short minutes.
Bye, Billy! The world will not mourn your passing.