Mannequins at a New York City Forever 21 store got a temporary activist makeover this weekend.
According to a video published Sunday, activists snuck into the fashion retailer's display windows and left the mannequins sporting t-shirts that read "Black Lives Matter." The activists took over windows on the first and second floor of the retailer's Union Square location.
The group, which calls itself Never 21,  say it is calling on the fashion retailer Forever 21 to support the black lives that "were never given the chance to see age 21."
G/O Media may get a commission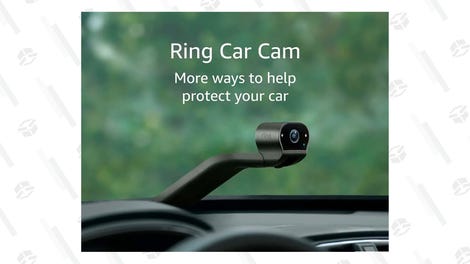 The self-described multiracial group of activists says the Never 21 campaign "serves as a reminder of all of the young black lives that have been lost to law enforcement officials and self proclaimed 'vigilantes,' according to a video uploaded to the video hosting site Vimeo.
A statement released by Never 21 said their action was not an attack on Forever 21, the fifth largest specialty retailer in the U.S. known for selling affordable men's and women's clothing.
The activists may continue to target the more than 600 Forever 21 stores worldwide.
"Whether they choose to support our message or be against it, this will not stop us from making sure that these voices continue to be heard," read the statement released by Never 21.
Requests for interviews sent to Forever 21 and Never 21 went unanswered by the time this story was published.