Kevin McAleenan, the head of the U.S. Customs and Border Protection agency, testified before Congress on December 11th, three days after a 7-year-old Guatemalan girl died in Border Patrol custody. But McAleenan didn't mention her death in his testimony in front of the Senate Judiciary Committee.

Now, McAleenan has provided the reasoning behind that decision, according to ABC:
In a Dec. 14 letter to a House Kansans Rep. Kevin Yoder, McAleenan said the agency was "in the process of solidifying a privacy waiver" at the time of his testimony and that he "did not have confirmation that the mother had been notified in Guatemala."

And, "most importantly, I did not want to risk politicizing the death of a child while I was imploring Senators to fix the laws that are inviting families to take this dangerous path," he added.
On December 6th, Jakelin Caal Maquin crossed into the U.S. with her father, Nery Gilbert Caal Cruz, near Lordsburg, NM. After she was taken into CBP custody, she began vomiting and having seizures. It was 90 minutes after she began showing symptoms that Caal Maquin received any serious medical attention. She died at a hospital less than 24 hours later. Doctors said the cause of death was dehydration and fever. An autopsy is underway, and will take several weeks, authorities say.
McAleenan defended the measures taken by Border Patrol agents to save Caal Maquin's life:
"All of the available information indicates that our Border Patrol Agents did everything in the power to rescue this little girl, and fought for her life, alongside professional first responders from Hidalgo County, New Mexico," he wrote. "While reasonable concerns on the timelines of notification have been raised, and will be addressed, I am proud of our agents in the field, their efforts to rescue this little girl, and the professionalism and dedication with which they carry out their mission every day."
G/O Media may get a commission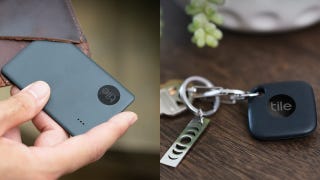 Up to 35% off
Tile Item Trackers
Caal Maquin's family has called for a "thorough investigation" into her death.
Guatemalan Consul Tekandi Paniagua told ABC that he has spoken to the child's father, who is in CBP custody in El Paso.
"When I spoke to the father he actually said he was very grateful for the effort of both the Border Patrol agents that assisted his daughter at the station as well as the medical staff at the hospital," Paniagua said.
At least 281 people have died attempting to cross the border into the U.S. in 2018, according to border authorities. Harsh desert conditions along large stretches of the border can quickly destroy human remains, so the real number may be much higher. Most migrants crossing the border die of exposure and dehydration. Border Patrol agents are known to destroy supplies like water and food left on migrant routes.
On Friday, Department of Homeland Security chief Kirstjen Nielsen went on Fox News to blame Caal Maquin's death on her family's decision to migrate into the U.S.
"This is just a very sad example of the dangers of this journey. This family chose to cross illegally," she said.
Caal Maquin's mother, Claudia Maquin, told the Associated Press that Caal Cruz fled Guatemala with their daughter due to "extreme poverty."
"Every time they ask me what happened to the girl, it hurts me again," Maquin said, according to AP.