The U.S. Customs and Border Protection agency has released a wild—and wildly awkward—propaganda video trying to convince the American public that it should love border walls.
The three-minute video, unveiled on Wednesday, is full of data manipulations and exaggerations. It starts out with a Border Patrol agent—whose acting skills are as weak as her argument—claiming she can tell viewers the truth. "I can tell you, walls do work," she promises.

Thirty seconds into the video, the agent assures viewers that walls will protect the nation from terrorism. She then goes on to argue that walls work by citing a decades-old statistic from the busiest land border crossing in the world.
"In 1992, agents in San Diego sector apprehended more than 560,000 illegal migrants. That was only along a 60-miles stretch, just 3% of the entire U.S.-Mexico border," she says. There is no mention of CPB's own stats that show illegal border crossings are actually at a 45-year low.
The claims in the propaganda video continue to get even more ridiculous. Halfway through the video, the agent says border walls are good for the environment.
G/O Media may get a commission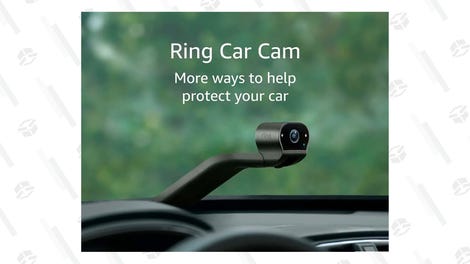 "In areas where we constructed barriers, deployed more agents and gained back control of the border, natural habitats damaged by illegal migration have recovered," the agent says.
But a number of environmental groups have actually sued the federal government because Donald Trump's proposed border wall could bring some species to the brink of extinction. The Center for Biological Diversity has also filed its own lawsuit which accuses the government of ignoring dozens of environmental laws.
And finally, in a sign of the internet times we live in, the agent asks viewers to share the video.