BLUMENAU, Brazil— Wearing traditional German lederhosen, knee socks, and a Bavarian-style alpine hat, Brian Enrique Roedel marched up to a voting station in this southern Brazilian city and cast his ballot for presidential challenger Aecio Neves.
Neves ultimately lost the tight run-off election by three percentage points to incumbent Dilma Rousseff, but that didn't dampen the party Roedel headed to after leaving the voting booth. Blumenau is host to one of the world's largest Oktoberfests outside of Munich. Nearly half-a-million people attended Blumenau's three-week beer-and-bratwurst-filled festival, whose 31st anniversary coincided with Brazil's elections on Sunday. Most of the partygoers seemed to support Neves.
"Some people at the voting station were looking a little scared," said Roedel, a 20-year-old culinary student, whose $100 knock-off German outfit allowed him to get into Oktoberfest at half-price. A stein dangled from a rope slung over his shoulder.
Roedel was among the majority of voters in the southern state of Santa Catarina who cast ballots yesterday for the opposition Partido da Social Democracia Brasileira (PSDB), just as they did during the first round of the election on Oct. 5. Today, those voters in Blumenau— and the rest of Brazil— are waking up to a pounding electoral hangover following the most expensive and divisive campaign in the country's young democratic history.
Oktoberfest reflects Brazil's social diversity and increasingly polarized electorate. Hundreds of thousands of Germans immigrated to southern Brazil in the late 19th century; in Blumenau their tall, blue-eyed descendants walk the streets (among them, 6'11'' basketball star Thiago Splitter). Elderly residents still recall a time when German fluency was a prerequisite to employment here.
G/O Media may get a commission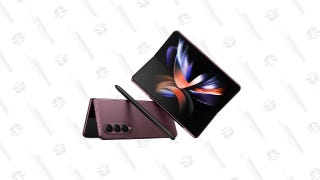 Save Up to $300
Galaxy Z Fold4
Brazil is also home to the largest black population outside Nigeria, the largest Japanese diaspora outside Japan, and the largest Italian population outside Italy. Despite its international flavor, which is mostly grouped in homogenous pockets, Brazil is a divided nation. Of the 112.7 million voters who turned out for Sunday's poll, just 3.5 million ballots separated winner from loser in an election process that cost the nation $3 billion and sharply divided the population along class lines.
Rousseff campaigned against an uncaring wealthy elite. She won support from poorer Brazilians primarily in the north and northeast of the country, where people have benefited from generous government welfare programs.
Neves, meanwhile, drew support from wealthier central and southern states, such as Santa Catarina, where residents are weary of seeing tax dollars siphoned off to fund antipoverty programs amid Brazil's economic recession. The central and southern states account for about 75 percent of Brazil's national income, and some 70 percent of the nation's total gross domestic product.
Former Santa Catarina Governor Luiz Henrique da Silveira told local media last night that his industrial state was disenchanted with the federal government's economic policy — a sentiment broadly reflected by market analysts and business investors who expressed a clear preference for Neves' promises to reform an onerous tax system and reduce government interference in state-owned companies such as Petroleo Brasileiro.
"I can't understand why people vote for Rousseff," local entrepreneur Alessandro Stupp, dressed lederhosen and an edelweiss-patterned shirt, said as he was leaving Oktoberfest on Sunday with a whiff of chope (beer) on his breath. "We need a new economic policy."
Oktoberfest attracts a wealthier crowd that is able to afford the entrance fee and overpriced beers. Not surprisingly, anti-Rousseff comments have been overheard constantly for the past several weeks, said Suelie Silva, a 57-year-old food vendor with bright blue eyes and blond hair. Silva says she voted for Neves during her lunch break.
"But politics won't influence Oktoberfest," Silva added hopefully. "People drink and party."
Indeed some people drank and partied so much that they didn't bother to vote. A number of Oktoberfest patrons said they came from distant states such as Sao Paulo and Minas Gerais, opting for the beer booth over the ballot box. Nationwide some 30 million eligible Brazilian voters didn't cast a ballot, even though voting is mandatory by law.
As the election results were announced Sunday night fireworks let out from the ruling Worker's Party headquarters in downtown Blumenau. But the main party was down a street of half-timbered Bavarian-style buildings where the Oktoberfest queen was being named. Blumenau's festival was created as a morale-booster in the aftermath of devastating floods three decades ago, when the city was submerged under 10 feet of water.
This year, however, the festival mostly served to drown people's disappointments with Rousseff's reelection.
Stephen Kurczy, a Brazil correspondent, has reported from the favelas of Rio de Janeiro to the jungles of the Amazon. Somewhere along the way he became addicted to açaí, a purple slushy made from the powerfruit.