RIO de JANEIRO— When Ryan Lochte told the world he was robbed at gunpoint in Rio last week, he confirmed the media's worst fears and prejudices about Brazil. His tall tale fit snuggly into many people's preconceived narrative about Brazil being a lawless, violent and backwards country overrun by criminal elements.
The scandal also played into Brazilians' collective fears that something awful was going to happen at the Olympics to give their country a lasting black eye—something to cement the idea that Brazil is a place that just can't get its shit together.
But as the dust cleared and the real story emerged, relieved Brazilians are now saying that #LochteGate actually proves that Brazil is a "serious" country.
Sure, the city has a polluted bay, and problems with real crime, but many locals say that Lochte's lies and sense of entitlement shows the U.S. has got some serious problems of its own. And if anyone should be embarrassed about the Lochte scandal, it's Americans not Brazilians.
To sample Brazilian's mood about the whole scandal, we talked to people in Rio to ask them what they think about the "Lochte Mess Monster." Here's what they had to say.
G/O Media may get a commission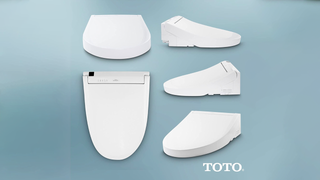 44% off
Toto Washlet Electronic Bidet Toilet Seat
Beatriz Alves, physical education teacher
"Ryan Lochte may have thought that you can get away with anything in Brazil, but it's not like that. The law works here like it does in the U.S. He may have won a medal, but he and his friends lost our respect."
Felipe Oliveira, taxi driver
"I think it was despicable.  I wonder what would happen if a Brazilian went to the U.S. and did what he did. But now that it's been cleared up, I think people will find that there is some seriousness too in developing countries, and that you have to behave the same here as you would in your own country."
Fernanda Batista, marketing specialist
"This behavior of Ryan's was really bad for the U.S. delegation…Violence here affects people a lot, so to play with something like that just seems really ugly."
Juliana Paiva, 7th grade student
"There was a lot of coverage on that and I saw it on tv.  I think they overstepped their limits. It was embarrassing for their country and for Rio also."
Andre Lima, engineer at Petrobras, the national oil company
"His behavior damaged Brazil's image. But Rio is much better than the impression the media has given. It is better than what they were saying before the games began."
Daniel Minc, systems engineer
"I think it showed that no one is perfect.  It was a nice (outcome) for us cause it's a famous guy from the U.S., a big country, trying to come to Rio and lying about a robbery. It shows that big countries have their own problems too."
Bruno Maluly, sports journalist
"These types of things happen. Lochte got a lot of attention cause he is a famous athlete though. But we forgive him now, and hope that if there is another big competition in Brazil he would come and compete here again."
"I think that overall the Olympics did a lot of good for Brazil´s image. Some people may have thought this was just a jungle with no development, but now they have a different view."
Manuel Rueda is a correspondent for Fusion, covering Mexico and South America. He travels from donkey festivals, to salsa clubs to steamy places with cartel activity.