Uber is close to conquering North America.
South America remains another story, however.
The Associated Press' Stan Lehman reports that Brazil's largest cities are dismantling the ride-hailing app's ability to legally operate there. On Wednesday, Sao Paulo, the country's largest city, became the latest to pass legislation prohibiting its use. It will now go to the mayor's desk for review.
"Thousands of taxi drivers blocked several of the city's streets and avenues to protest against Uber and pressure councilmen to vote in favor of the law that bans the service in this city of 12 million," he writes.
If the measure is approved by the city's mayor, drivers who ignore the ban could be fined 1,700 reals ($447) and have their cars confiscated, Lehman says.
The vote comes just days after Rio De Janeiro took steps to end the service. City councils in at least another 13 state capitals have laws pending approval to ban the service, Lehman writes.
G/O Media may get a commission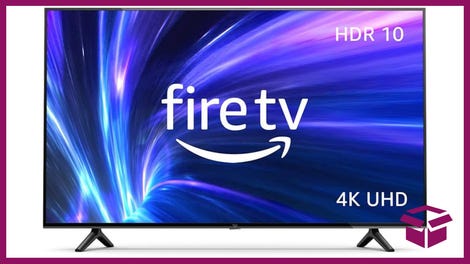 42% Off
Amazon Fire TV 50" 4K Smart TV
"We are trying to prevent a future problem, because the arrival of Uber in our city would be a disaster," Galba Netto, a city councilman in the capital city of the north-central Alagoas coastal state, recently told reporters according to Lehman.
Lehman says the service exploded in popularity during last year's World Cup, "with many of its cars cleaner and newer than those of regular cabs."
But as we have previously reported, taxi unions in Latin America wield tremendous influence, and can quickly mobilize hundreds, if not thousands, into the streets. As of March, the company said it was not even going to bother opening up shop in Buenos Aires, where Argentina's four taxi associations have vowed to block any attempt by the company to enter their market.
There are a number of Uber alternatives that have sprung up to counter the service in both Brazil and Argentina, including Zazcar, SaferTaxi and EasyTaxi.
On its Facebook page, Lehman says, Uber said people "who cross the city every day have the right to choose how they will travel the streets of Sao Paulo."
In a statement to me, an Uber rep said it will continue to operate in São Paulo, Rio de Janeiro, Brasília and Belo Horizonte until the laws take effect, but acknowledged it has "no plans for Argentina yet."

Rob covers business, economics and the environment for Fusion. He previously worked at Business Insider. He grew up in Chicago.