BETIM, Brazil— Drape a Burmese python around your neck and take a shot of artisanal Brazilian liquor.
It's all part of the fun at Vale Verde, a Brazilian distillery that's trying to find new ways to pull in clients amid an economic recession that's crimping sales of cachaça, a popular local spirit made from fermented sugarcane.
As sales flag, competition is increasing. And Vale Verde, one of Brazil's top sellers of premium cachaça —the key ingredient in a proper caipirinha cocktail— is embracing its niche as a boutique distillery complete with a 74-acre sugarcane farm, animal park, and learning center.
G/O Media may get a commission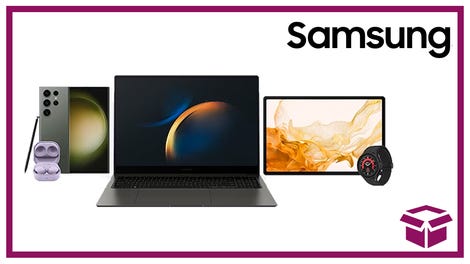 24 hour deals
Discover Samsung - Daily Deal
But to stay afloat in a sinking economy, Vale Verde is looking to start exporting its firewater overseas. And even Brazilian President Dilma Rousseff is lending a hand to help cachaça exports.
Last month, the president negotiated an agreement with her Mexican counterpart to essentially outlaw the sales of all non-Brazilian made cachaça in Mexico in a quid pro quo for Brazil agreeing to import only Mexican-made tequilas.
Rousseff signed a similar agreement with Barack Obama in 2012, when the U.S. president pledged to recognize cachaça as a distinct Brazilian product in exchange for Rousseff doing the same for bourbon and Tennessee whiskey.
So far, that deal worked out better for Jack Daniel's than Vale Verde. But the boutique Brazilian distillery, which will start exporting to Europe and the United States next month, is ever hopeful.
"We build mouth-to-mouth marketing," said the 73-year-old owner Luiz Otávio Pôssas Gonçalves, who started Vale Verde 30 years ago with a fortune earned from distributing Coca-Cola and beer.

Marketing to kids, too
On a recent visit to Vale Verde distillery, tucked into the hilly southeast state of Minas Gerais, families gawked at more than 1,300 exotic animals as school kids learned how the Brazilian spirit is made.
"We looked at the cachaça equipment and learned about fermentation," said student Luisa Santos, 15, whose teacher took the class to the alcohol distillery for a field trip. "We didn't drink, just smelled it. It's important to Brazilian culture. Every bar has cachaça and every Brazilian likes it."
As the world's seventh-largest economy suffers its worst performance in more than a decade, Vale Verde says sales growth slowed to 9 percent through the first four months of the year, down from an average of 23 percent growth over the previous three years. Still, that's far better than many of Brazil's 40,000 other cachaça producers, some of which are already closing shop.
Adding insult to injury, many Brazilians are starting to make their caipirinhas — a national cocktail mixed with lime, sugar, and ice — with vodka instead of cachaça. That's because the local spirit has gotten somewhat of a bad reputation as a cheap well liquor from all the discount brands that flooded the market during the good years.
"People drink for the price and don't notice what is good quality of cachaça," said Gonçalves. "Caipirinha has helped to sell several numbers of brands of poor cachaça, but as the cachaça that they put in the caipirinha is very bad and very cheap."
Third-party vendors are also hurting. In Belo Horizonte at the cachaçaria Via Cristina, a bar boasting 909 types of cachaça, owner Miguel Murta de Almeida said monthly sales are down about 10 percent from a year ago. He's selling about 30-40 bottles a month, down from 40-45 a year ago.
"Cachaçarias are closing," says Murta, who recently began supplementing the lost income by starting a side-business of selling cheese and meat. "The economy is very bad."

It won't leave a bad taste in your mouth
Next week President Rousseff will return to the White House for the first time in three years, and cachaça might be back on the table, says Mark Langevin, a trade advisor to Brazil and the director of BrazilWorks in Washington, DC.
"Newer entrants in the export market, like these smaller cachaça distilleries, are having a hell of a time trying to export," says Langevin.
The other issue is the lack of demand in foreign markets. Cachaça is a relatively unknown spirit even for many veteran drinkers. Still, some foreigners say they'd welcome a bottle of cachaça into their homes if only they could find it on the shelves of their local liquor store.
"I've always liked white rum, so it's easy for me to jump to cachaça," said Darren Grierson, a 46-year-old Canadian tourist from Calgary, while scanning a collection of about 2,000 cachaça bottles at Vale Verde. "It could find a niche, absolutely."
Stephen Kurczy, a Brazil correspondent, has reported from the favelas of Rio de Janeiro to the jungles of the Amazon. Somewhere along the way he became addicted to açaí, a purple slushy made from the powerfruit.