When The Washington Post published a report alleging Alabama Senate candidate Roy Moore pursued teenagers when he was a 30-year-old district attorney, Breitbart was already prepared to defend him at any cost. Breitbart, led by former White House chief strategist Steve Bannon, was prepared even before The Post's story was published.
Moore is simply a ladies man whose only crime was offering a minor alcohol, suggested a preempted spin piece. Alabama's consent laws mean there's nothing "problematic" about a 32-year-old district attorney dating a 16-year-old, argued Joel Pollak, Editor at Large, on MSNBC. But excusing Moore's (alleged) predatory behavior proved insufficient for Bannon, who reportedly sent two Breitbart staffers to Alabama with the sole goal of discrediting Moore's accusers.

"Exclusive — Mother of Roy Moore Accuser Contradicts Key Detail of Daughter's Sexual Misconduct Story," reads the headline of Breitbart's first smear piece, published on Sunday. The contradiction which apparently calls into question The Post's entire story? Leigh Corfman, the woman who alleges Moore made sexual advances on her when she was 14, didn't have a phone in her room during the period of time she claims Moore called her to set up a date. Corfman's mother, Nancy Wells, speaking to Breitbart over the phone, revealed this supposed contradiction.
Reporters from The Post are also guilty of "convincing" Corfman to share her story, according to Breitbart. "She did not go to them," Wells told Breitbart. "They called her." Even if there was something inherently unethical about following leads, also called reporting, The Post fully acknowledged that none of Moore's accusers approached the paper with their story:
G/O Media may get a commission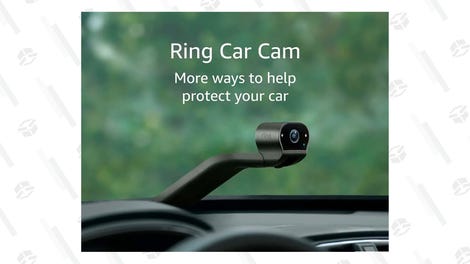 At no point in the interview did Wells dispute her daughter's account of Moore's sexual advances, however. "It's truthful and it was researched very well," she said of The Post's story. Despite this, Breitbart ran with an extremely misleading headline, however unsurprising that may be, and an accompanying story which essentially corroborated The Post's. As Axios' Jonathan Swan noted, "this shows the extremes to which [Breitbart] may go to discredit Moore's accusers."
Meanwhile, Jack Posobeic, the far right Twitter fixture who pushed Pizzagate and almost got someone killed, doxxed Corfman on Friday. Posobeic has since deleted the tweet, even though Twitter seemed to be OK with it.