Longtime friends of Supreme Court nominee Brett Kavanaugh have featured prominently in the desperate attempt to save his nomination. The judge's freshman year college roommate, however, has a bit of a different take.
James Roche, Kavanaugh's roommate at Yale during the fall of 1983, had been contacted by several reporters who wanted to ask him about Kavanaugh, and put out a statement on Monday night saying he believed Deborah Ramirez, a fellow Yale alum who made her sexual assault allegations against Kavanaugh public in the New Yorker on Sunday.
In the statement, Roche described Kavanaugh as "frequently drinking excessively and becoming incoherently drunk," and said that Kavanaugh became "aggressive and belligerent" when he got drunk. Roche also knew Ramirez at Yale and said he "became close friends" with her.
G/O Media may get a commission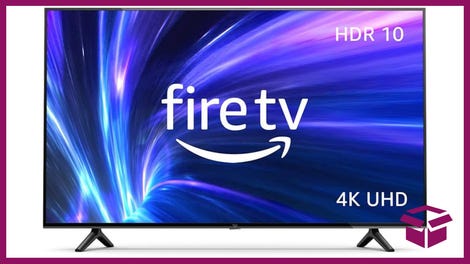 42% Off
Amazon Fire TV 50" 4K Smart TV
"Based on my time with Debbie, I believe her to be unusually honest and straightforward and I cannot imagine her making this up," the statement continued. "Based on my time with Brett, I believe that he and his social circle were capable of the actions that Debbie described.
"I do not consider myself to be a political person and I have no political agenda," Roche added. "I have shared this information with a small number of reporters who reached out to me directly because Debbie has a right to be heard and I believe her."
Even some of Kavanaugh's friends are now having second thoughts about him. Louisa Garry, who was featured in a $1.5 million Judicial Crisis Watch ad last week supporting Kavanaugh's nomination, told the New Yorker that she "never saw or heard anything like this. But I cannot dispute Ramirez's allegations, as I was not present." (Garry and another classmate also removed themselves from a statement of support for Kavanaugh.)
UPDATE, 1:15 PM ET: We've removed a reference to Ted Cruz's former college roommate's stories about him from this post, which may have been construed as making light of the Ramirez allegations.