Fox & Friends co-host and professional presidential ass-kisser Brian Kilmeade claimed this week that he didn't realize buying $600 worth of MAGA Christmas ornaments from President Donald Trump's personal campaign website would count as a political contribution, according to FEC filings recently made public by The Hill.

This immediately raises two major questions for me:
1) Is Kilmeade truly that stupid, or does he just think we are?
2) What kind of crazy person thinks $600 worth of MAGA Christmas ornaments makes a great gift for family and loved ones in the first place?
In an interview with The Hill on Wednesday, Kilmeade explained that he bought the ornaments in November 2016, shortly after Trump was elected into office. "I had no idea that this would be considered a donation," Kilmeade told the website. "I'm looking for something cool and unique for Christmas for adults after this historic election."
Here, by the way, is the "cool" and "unique" gift Kilmeade settled on:
G/O Media may get a commission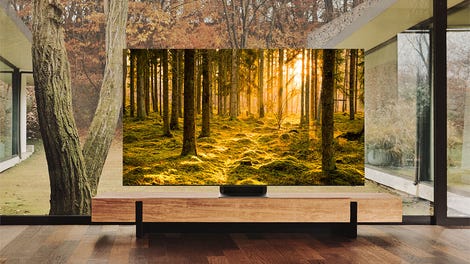 Up to 40% off
Samsung Smart TVs
The hats ("Made of brass and finished in 24 karat gold, this ornament is sure to make any tree stand out.") currently retail at $45 apiece on the Trump campaign website. Assuming the price was the same in 2016, that means Kilmeade bought around a dozen MAGA ornaments, which he told The Hill were "a little expensive in retrospect."

Incredibly, the Hill reported that:

The "Fox & Friends" host claimed he was merely searching for Trump campaign gifts and was unaware he landed on the official campaign site, or that his purchase would go toward the president's political coffers.
Read that again. Read it a third time. Now sit back and try to process the fact that Brian Kilmeade—a paid political opinion-haver and one of Donald Trump's most enthusiastic supporters—is claiming he didn't know he was on the president's own website. Hmmm.
In a statement to The Hill, Fox News said it would not prohibit employees from purchasing Christmas ornaments, while Kilmeade insisted that not only did he not intend to make a $600 political contribution, but that he has "no interest in giving to any campaign about anything."
Merry griftmas, everyone!