California has become the first state in the U.S. to allow an undocumented immigrant to practice law.
The state Supreme Court ruled Thursday that Sergio Garcia will be licensed as a practicing attorney. It's a satisfying conclusion for Garcia, who has fought for over four years to obtain his law license.
"With tears in my eyes I'm happy to report I am being admitted to the bar, thank God!" he wrote on Facebook after the court handed down its decision. "This one is for all of you who dare to dream and by doing so change the world! Love you all! History was made today!"
In its unanimous ruling, the California's highest court rejected the argument of the U.S. Department of Justice, among others, that Garcia's undocumented status precluded him from being admitted to the bar under federal law. The court cited a state law signed by Gov. Jerry Brown (D) that permitted Garcia to become a licensed attorney. The measure took effect on New Year's Day.
"The new statute also reflects … that the admission of an undocumented immigrant who has met all the qualifications for admission to the State Bar is fully consistent with this state's public policy, and, as this opinion explains, we find no basis to disagree with that conclusion," California Chief Justice Tani Cantil-Sakauye wrote in her opinion.
G/O Media may get a commission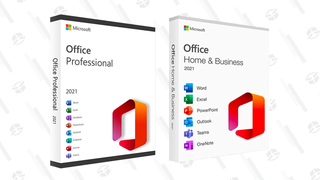 89% off
Microsoft Office Professional 2021 Lifetime License
Garcia was born in Mexico and was brought to the United States by his parents when he was only 17 months old. He returned to Mexico at age nine, but at 17 years old, he came back to the U.S. Garcia's father, who is now a U.S. citizen, sponsored his application for legal status in 1994, but he has never received a green card.
Garcia, now 36, worked his way through college and law school and passed the California bar exam in 2009 on his first try. But since then, his bar application has been in limbo.
Despite Garcia's victory in court, it could be hard for him to work as an attorney, Larry DeSha, a former prosecutor in California, told NPR last September.
"He can't say he is going to fulfill his duties as attorney when one of those duties is to uphold all federal laws, when he's here illegally," DeSha said. "And no one can administer the oath to him knowing he's going to be illegal the minute he puts his hand down. And the other thing is clients can't pay him money. And any client who finds out that he is illegal has to fire him under federal law."
Still, Garcia's victory could have an impact on undocumented immigrants in New York and Florida who are petitioning to become attorneys.
And as the debate over a federal immigration overhaul continues this year, the case serves as a paradoxical reminder that the country's immigration laws are in serious need of repair.
Jordan Fabian is Fusion's politics editor, writing about campaigns, Congress, immigration, and more. When he's not working, you can find him at the ice rink or at home with his wife, Melissa.