In the latest move by local and state officials across the country to fight back against the Trump administration's immigration crackdown, California lawmakers on Saturday morning passed Senate Bill 54, known informally as the "sanctuary state" bill.
Gov. Jerry Brown, who negotiated a watered–down final version of the bill, is expected to sign it into law.
SB54, which would limit local law enforcement officials' ability to coordinate with federal immigration officials, was passed at 1:45 a.m., during the state's last legislative session of the year, by a 27–11 vote, The Mercury News reported.

While it is a "drastically scaled back" version of the original bill, according to the Los Angeles Times, SB54 still is "the most far-reaching of its kind in the country." The version that was passed would allow local authorities to share information with federal authorities, and the feds would still be allowed into county jails to question immigrants who have been detained.

It also would allow local authorities to turn over immigrants to federal agents if detainees have been convicted of one or more of a list of 800 serious crimes, the newspaper reported. Immigration advocates have criticized this list, which includes some non–violent crimes.

G/O Media may get a commission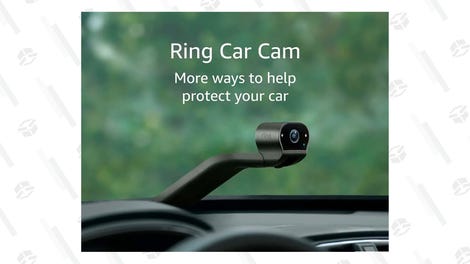 The bill's sponsor, State Sen. Kevin de León, said it aims to protect "immigrants living in fear."

Under SB54, federal immigration agents will no longer be allowed to have office space in jails, and local law enforcement officers will be prohibited from asking people about their immigration status, arresting people on immigration warrants, or acting as immigration agents, according to The Mercury News.

As Splinter's Eleanor Sheehan reported earlier this week, additional amendments would lift the state's ban on sharing its criminal database with Immigration and Customs Enforcement (ICE). But, the state attorney general's office would be required to draft recommendations to limit immigration officials' ability to access personal information, and the office also would be tasked with ensuring that SB54 is enforced.

And the bill would take steps to ensure that immigration agents are prevented from the predatory behavior of lurking at hospitals, schools, and courthouses to surprise and detain people, an atrocious tactic that has been criticized across the U.S. in recent months.

All in all, the bill's passage is a big victory for advocates of immigrants' rights, despite opposition from sheriff's organizations in the state. According to the LA Times, former U.S. Atty. Gen. Eric Holder Jr. has reviewed SB54 and said it would stand up to constitutional challenges in court.

California is home to an estimated 2.3 million immigrants without legal authorization, CBS News reported.

"This comes as a relief that there are some legislators that are really listening," Pablo Alvarado, executive director of the National Day Laborer Organizing Network, told CBS.