The number of Latinos living in California has officially overtaken the number of white people in the state for the first time since the state was part of Mexico. The latest figures released by the Census Bureau show that there are around 70,000 more Latinos than whites in California, with 14.92 million whites and 14.99 million Latinos in total.
This graphic from the Los Angeles Times breaks down the parts of California with the highest concentrations of Latinos:
The shift actually comes a little later than predicted. In 2013, demographers at the state's Department of Finance expected the Latino population to become the largest in California by March 2014. Before that, they had predicted that the number of Latinos would be on par with the number of whites by mid-2013, the Los Angeles Daily News reported.
Those predictions were not quite on the mark, according to the PEW Research Center, partly because birth rates for Latinos–like everyone else in the country–stalled during the 2008 economic recession.
G/O Media may get a commission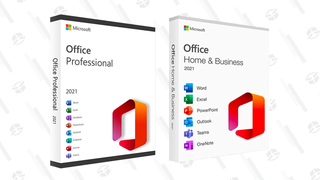 89% off
Microsoft Office Professional 2021 Lifetime License
California was a part of Mexico until 1848, when it became part of the U.S. after the Mexican-American War. Right before California became part of the U.S., the state had around 157,000 people–150,000 of which were Native American, with around 6,500 Latinos and fewer than 800 non-native Americans (mostly white people). Within 20 months of becoming part of the U.S., the non-native population of California rose to more than 100,000.