Some 150 Latinx students from Rubidoux High School in Jurupa Valley, CA walked out of classes Friday after five of their teachers and one counselor posted derogatory comments about them on social media over the students' participation the previous day in the "Day Without Immigrants" protest.
On Thursday, social science teacher Geoffrey Greer began a Facebook thread about the national boycott by stating, among other things, that, "As for the public school system, having my class size reduced by 50% all day long only served to SUPPORT Trump's initiatives and prove how much better things might be without all this overcrowding. That's what you get when you jump on some sort of bandwagon cause as an excuse to be lazy and/or get drunk."
Over 90% of the 1,600 Rubidoux High students are Latinx in a city with an overwhelming majority Latinx population, The Press Enterprise reported.
Other teachers at the school chimed in with Greer's post, including art teacher Robin Riggle, who said it was "a very pleasant day" without the Latinx students in class. Science teacher Allen Umbarger claimed that those participating in the national boycott were "failing students," while guidance counselor Patricia Crawford wrote that the "cafeteria was much cleaner after lunch," according to The Press Enterprise.
G/O Media may get a commission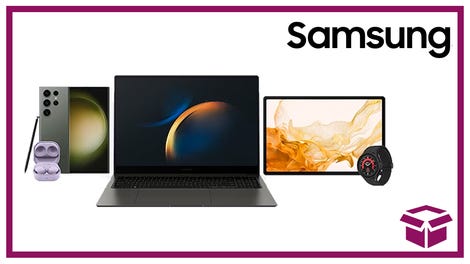 24 hour deals
Discover Samsung - Daily Deal
Current and former students of the school said they were shocked and saddened by the derogatory comments by educators whom they had once respected and even turned to for guidance.
"I thought he was really cool," 17-year-old student Yennica Castro told The Press Enterprise, referring to Greer. "But when I saw what he posted.. I think he's racist."
At school on Friday, honors student Bernice Meza, 17, sported a T-shirt that proudly proclaimed, "Hard Working & Sober."
School officials quickly apologized for the incident and distanced themselves from the inflammatory comments by staff. The six employees involved were placed on paid leave pending a further review by school officials. Some students simply wanted an apology.
Others showed a measure of composure that clearly exceeded that of the adults charged with their care. Seventeen-year-old Jazmin Lugo blamed Donald Trump.
"He's the one that's causing all of this," she told the newspaper.