In 2006, California legislators enacted America's first cap-and-trade program, which forced the state's biggest polluters to pay into a fund for every ton of CO2 they pump into the atmosphere.
Nine years later, it has raised $1.6 billion—and the state has no idea what to do with it.
"This has become a Christmas tree of spending," Bill Whalen, a fellow at Stanford's Hoover Institution, told the Los Angeles Times recently. "It's like modern art. You can look at it and interpret it any way you want."
The program works by capping the amount of carbon that can be emitted each year, then selling permits to companies that might exceed the limits. By law, all the money must be spent on projects that reduce emissions. The most prominent example is the state's contentious high-speed rail project, which is now paid for almost exclusively through the fund.
But other lawmakers want to divert some of those funds to other forms of low-carbon transit. For instance, as the Sacramento Bee's Jeremy B. White writes, the California Natural Gas Vehicle Coalition, wants to buy more natgas trucks. Environmental advocates, meanwhile, want to expand bus access. And at least one group wants to build new ferry systems.
G/O Media may get a commission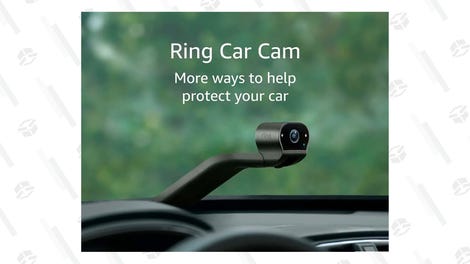 The fund recently got a major boost after lawmakers folded oil and gas producers into the program. White says as much as $3.9 billion in extra spending could now be available.
"With transportation fuels coming under the cap, there will be more money for years to come. That changes the dynamic," Senate President Pro-Tem Kevin de Leon told the Bee. "Because there's going to be a lot more money, there's going to be that many more projects competing for dollars."
That boost, of course, comes as the state remains mired in drought. A spokesman for de Leon told Fusion such earmarks remain "very much in negotiation." But White reports policymakers are essentially trying to hack the state's water delivery system for carbon-intensive pain-points that can be used as an excuse to start channeling money toward relief projects.
One program has kicked off with almost everyone's support: 1,600 low-income families are now set to have solar power systems installed for free, thanks to a recent update to the law mandating a portion of the fund must be spent on projects that address pollution concerns in disadvantaged areas, the San Francisco Chronicle's David Baker reports. The systems cost thousands of dollars up front (they usually pay for themselves after five years).
"It helps me and my family a great deal to have low-cost energy, because these energy prices are really expensive," Kianté London, a 46-year-old merchant seaman whose solar array was recently installed, told the Chronicle. (California has the most expensive electricity in the West). "And I wanted to do my part. It's clean, green energy."
Now, at lease one lawmaker (Rudy Salas, a Democratic assemblyman from Bakersfield) now wants to expand the low-income earmark to 40 percent from its current 25 percent level—and would use high-speed rail funds to do so, White says.
While California remains the lone state with a cap-and-trade program, Washington state has proposed one that is basically a replica, though until recently it remained under intense scrutiny over cost concerns.
The new calculations in California could change that.
Rob covers business, economics and the environment for Fusion. He previously worked at Business Insider. He grew up in Chicago.