Kevin Nicholson, who's running as a Republican in Wisconsin's U.S. Senate race, wrote an op-ed for Fox News' website today to lament the terrible lack of civility displayed by his bullshit parents for not letting him play Fortnite after 11 p.m.
Wait, no, he's mad they basically disowned him for turning into a shitty Republican:
My parents have since turned their back on me, my wife, their grandchildren, and their extended family. Adding to this, they decided to make the maximum contribution to my Democrat opponent in my campaign for U.S. Senate in Wisconsin, an intentional personal blow that made headlines across the country. It was deliberate – and it is a true representation of the intolerance of a political philosophy that stands on the false platform of tolerance.
I mean, I'm sure it's personally very painful to him, but it is objectively very funny. It wouldn't be funny if it were for any other reason than this shithawk deciding to run for office under a party with avowed racists on the ballot (including one in his own state!) and on a platform of denying people healthcare and demagoguery on immigration.
The rest of the column is a stirring call for conservatives to "reach out to those who were raised to believe in a Democrat Party and a liberal political philosophy that does nothing to make them more successful," with a shout out to the extremely suspect #WalkAway movement:
If you've decided to #WalkAway or plan to, I encourage you to find strength in those who have already walked the path. Find strength in the principles of conservatism that are founded in faith, liberty, and the Constitution. And find strength in those who have walked the path before you: President Ronald Reagan, President Donald Trump, Vice President Mike Pence, former U.S. Senator Phil Gramm – and so many others. Find strength in our decision to choose to believe in the human capacity to succeed when free, as you do the same.
G/O Media may get a commission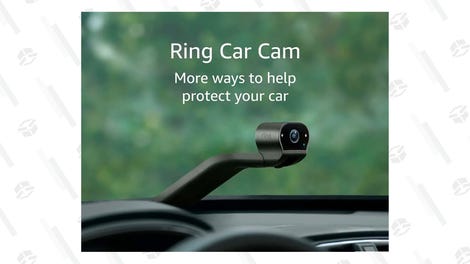 Moving. But as the Washington Post noted earlier this month, the #WalkAway "movement"—the notion that scores to Democrats are fleeing the party to follow Trump—is political vaporware:
There's little actual evidence to suggest that #WalkAway represents a mass conversion of millions — or even thousands — of Democrats to the Trump Train since Straka's video. Instead, the #WalkAway hashtag is going Conservative Internet viral on the same hope driving recent pro-Trump support of Kanye West: that the country is on the verge of a mass conversion to conservative thought, a Great Awakening of sorts. And the thing about anticipating an awakening is that it never actually has to happen for the idea of it to go viral.
As the paper also reported, one of the most retweeted tweets about #WalkAway came from a bot account. Cool movement, Kevin!
Nicholson is currently ahead of his biggest rival, Republican state Senator Leah Vukmir, by five points, according to the latest polling listed on RealClearPolitics. Those donations by Nicholson's cool-ass parents to Senator Tammy Baldwin will probably end up looking like a drop in the bucket, however: Nicholson is currently funded by Republican mega-donor Dick Uihlein, who is pouring millions into Republican primaries across the country, money that could also be used to take on Baldwin if Nicholson wins the primary.
After all, who needs the love of your decent relatives who are outraged and appalled by the Republican party's hurtling descent into white supremacy when you've got all those Dickbucks?