Thirty years ago, preteens across the world learned all about geography, history, and math as they chased after noted spy-turned-super criminal Carmen Isabella Sandiego.
Depending on where you know her from, Sandiego's backstory has changed to fit plots centered around tracking her down. When she was first introduced in 1985's Where In The World Is Carmen Sandiego?, it's explained that before turning to a life of crime, Sandiego was a high level secret agent working for the the Intelligence Service of Monaco.
By 1995, when the character starred in her own television series, Where On Earth Is Carmen Sandiego?, Sandiego (voiced by Rita Moreno) had been reinvented as a criminal mastermind and leader of V.I.L.E., an international league of thieves.
What many people don't realize about Carmen Sandiego, though, is that she's one of pop culture's only Latina super villains, and she was a damned good at what she did.
Though its been years since the last Carmen Sandiego edutainment game was released to the public, Houghton Mifflin is hoping to recruit a new generation of young people into A.C.M.E., the organization dedicated to hunting Sandiego down with Carmen Sandiego Returns, a mobile game for iOS.
G/O Media may get a commission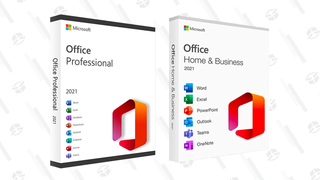 89% off
Microsoft Office Professional 2021 Lifetime License
Carmen Sandiego writer David Siefkin first thought to base his game's titular character on Carmen Miranda, a Portuguese-Brazilian singer and actress who found mainstream success in America in the mid-20th century.
Miranda was known for being one of the first artists to bring the sound of Brazilian (and, by extension, Latin American) music to the U.S., a distinction that both made the artist famous and sometimes resentful of her place in the pop cultural canon. Even though Siefkin left the Carmen Sandiego project before it was released, the character's identity as a Latina woman has been a consistent and integral part of her all throughout the three decades that she's been around.
"For many children, Sandiego was the pinnacle of cool for her encyclopedic knowledge of history, her keen but conservative fashion sense, and her ability to run and mainstream the well-oiled machine that is V.I.L.E," Frances Martel wrote for The Mary Sue. "For little Latinas, she was the most educated, successful, and powerful figure the culture had given them that finally looked a little like them."
Catwoman's often thought of as being one of the most iconic female super villains of all time, but her jewelry heists pale in comparison to the sort of capers Sandiego pulled off. Catwoman stole necklaces and jewels; Sandiego stole landmarks like the Nile River Delta and the ceiling from the Sistine chapel.
The thing that made her the ultimate super villain wasn't just that her crimes were epic, it was that every single thing that she ever stole, she stole purely for sport.
"There's something quite special here, among the action and comedy that feel obligatory for a cartoon, and it's all in how intelligence is respected above all else," David Cornelius wrote for DVD talk. "Carmen, bless her heart, is a thief only in the sense of her love of a mental contest; she's not out to hurt anybody, often leaving valuables behind, and, in one episode, attempting to save [her enemies] from harm."
The game stays true to the basic concept of the originals—hunting Sandiego and her terribly named henchmen down after they've stolen priceless gems—while letting players explore the world and hopefully learn a thing or two along the way.
"Carmen Sandiego Returns preserves the core gameplay, style and characters of the original game, while giving the brand a modern twist for today's digitally-savvy learners," Houghton Mifflin Harcourt's CJ Kettler told Fusion.
Carmen Sandiego Returns is available now in the App Store.