On Monday, Charlie Rose was suspended from CBS and PBS after eight women accused him of sexual harassment and unwanted advances in yet another bombshell report from The Washington Post.
PBS, which distributes Rose's interview show, said it was immediately halting production of his show. Rose was also suspended from CBS, where he is one of three hosts of "CBS This Morning" and regularly appears on 60 Minutes.

Rumors of Rose's predatory behavior, as recounted by his multiple accusers and former colleagues, have reportedly circulated for years. He is accused of groping women, making lewd phone calls to women he employed, and inappropriately touching women without their consent. Several woman claim Rose walked around naked in front of them before or after he showered — a stunt Rose pulled so often, one of his male colleagues described it as "the shower trick."

Kyle Godfrey-Ryan, one of Rose's former assistants, shared a particularly disturbing account of her experience working for the veteran journalist with The Post. Rose apparently made a habit of calling Godfrey-Ryan early in the morning to describe his fantasies about her:
"It would be wanting to know details of my sex life," she said. " 'Who's next to you? What do you do? Is he touching you?' And I was like, 'Okay, Charlie, I'll see you tomorrow.' I just acted like it wasn't happening."
She said other calls involved a "very specific, repetitive fantasy" of her disrobing at the Bellport home and swimming "back and forth in the pool in the moonlight" as he watched from his bedroom.
G/O Media may get a commission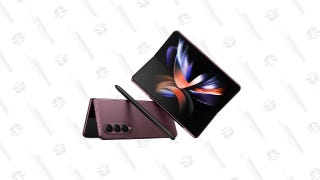 Save Up to $300
Galaxy Z Fold4
In a statement released via Twitter on Monday, Rose offered a predictably lame "apology" and even suggested that some of his accusers weren't telling the truth. "I have behaved insensitively  at times, and I accept responsibility for that though I do not believe that all of these allegations are accurate," said Rose. "I always felt that I was pursuing shared feelings, even though I now realize I was mistaken."
You can read Rose's full statement below: