CHICAGO—A Chicago police officer who gunned down a black teenager last year was charged with first degree murder on Tuesday and held without bail.
Officer Jason Van Dyke was charged with shooting 17-year-old Laquan McDonald 16 times in October 2014. It was the first time a Chicago cop was charged with murder for an on-duty incident in more than 35 years. And the charge came one year to the day since a Missouri grand jury declined to indict officer Darren Wilson in the death of Ferguson teen Michael Brown.
Like in other police shootings over the last year, Van Dyke's charge was spurred by video footage. Video from his police car dashcam captured much of the shooting. Those who've seen the video, from the officer's lawyer to the mayor, have characterized it as extremely violent and graphic. A judge has ordered that the video be released to the public by Wednesday, and city officials are predicting protests over the next few days.
In a courtroom full of journalists just after noon, Van Dyke, wearing jeans and a sweater, stood with his hands clasped behind him as prosecutor William Delaney read a second-by-second description of the dashcam video.
G/O Media may get a commission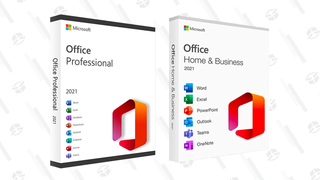 89% off
Microsoft Office Professional 2021 Lifetime License
According to Delaney's summary, the video shows Van Dyke driving up and joining other officers following McDonald, who held a knife and had reportedly slashed the tires of a police car. Van Dyke begin shooting McDonald less than 30 seconds after he arrived at the scene, while McDonald walked away from officers. He continued shooting for a full 15 seconds, 13 seconds of which McDonald was on the ground, Delaney said, as the teen's body jerked on the ground.
Police union officials had previously claimed that McDonald lunged toward officers with the knife, but the video contained no sign of McDonald threatening them in any way, Delaney said. None of the other seven officers on the scene fired their weapons.
Judge Donald Panarese ordered Van Dyke to be held without bond. Another hearing will take place on Monday, and the video will be presented to the court then.
Van Dyke, who has been an officer for 14 years, faces a sentence of 20 years to life if he's convicted.
Cook County State's Attorney Anita Alvarez, who made the decision to charge Van Dyke, said after his hearing that the charges would help get justice for McDonald. "To watch a 17-year-old young man die in such a violent matter is simply disturbing, and I have absolutely no doubt that this video will tear at the hearts of all chicagoans," she said at a press conference.
Some activists have wondered why it took Alvarez a total of 396 days to charge Van Dyke in the shooting. She responded that it was a highly complex investigation and "at the end of the day, I'd rather take my time and get it right than rush to judgement and get it wrong."
Van Dyke's attorney, Daniel Herbert, said the case needed to be tried in the courtroom, not in the streets or the media. "We fully anticipate that we will be successful in this case," Herbert told reporters. "It's not a murder case," he added.
Mayor Rahm Emanuel and city officials have warned about the potential for protests once the video of the shooting is released publicly, which is expected tomorrow. The mayor met with community leaders Monday and encouraged them to advocate for peaceful protests, although some activists have refused to meet with him.
Meanwhile, Chicago police chief Garry McCarthy on Monday began the process of firing another cop, Dante Servin, who shot and killed black teen Rekia Boyd in 2012. A judge dismissed a reckless homicide charge against Servin in April, arguing that he should have been charged with murder instead of homicide.
Casey Tolan is a National News Reporter for Fusion based in New York City.