The number of child refugees is on the rise, according to a report released this week by UNICEF, with the United Nations calling on world governments to do more to protect them.
The report, "Uprooted," found that between 2005 and 2015, the number of children registered as refugees with the United Nations High Commissioner for Refugees more than doubled, from four million to approximately eight million child refugees. That number increased drastically (77%) between 2010 and 2015, driven by conflicts in Syria, Afghanistan, and other parts of the world. That number doesn't include children who are asylum seekers—that is, who may qualify as refugees but have not been able to apply or haven't had their applications processed.
Including the eight million children registered as refugees, there are 50 million displaced children in the world–of those, 28 million were forced to flee their homes because of violence and insecurity, the report states.
UNICEF is using the report as an opportunity to remind nations of their obligations under the Convention on the Rights of the Child—a treaty ratified by every country in the world except Somalia and the United States. The U.S. has signed the treaty, but has yet to ratify the agreement, meaning it isn't currently required to follow its regulations.
"Fulfilling the rights of these children and their families is both a moral and a practical imperative," the report says. "The Convention on the Rights of the Child (CRC)—the most widely ratified human rights treaty in history—obligates ratifying countries to respect and protect the rights of all children within their territories, regardless of a child's background or migration status."
G/O Media may get a commission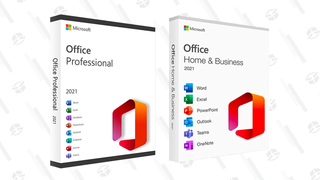 89% off
Microsoft Office Professional 2021 Lifetime License
Some 21% of all child migrants—6.3 million children—live in the Americas: most of those live in Mexico, the U.S., or Canada. The treatment of displaced children by the U.S. has come under increased scrutiny after Central American women and children, who advocates say have fled violence and abuse in Honduras, Guatemala, and El Salvador, were targeted by immigration raids. And while the Obama administration has put in place temporary relief programs for undocumented people who arrived in the U.S. as children in the form of Deferred Action for Childhood Arrivals (DACA) and Deferred Action for Parental Accountability (DAPA), Obama has also overseen more than 2.5 million deportations since 2009—more than any other president.
The treatment of displaced children in America has also been criticized by top lawyers and human rights groups because children facing action in immigration court are not legally required to be provided with a lawyer. That means that children under five years old are sometimes required to legally represent themselves in court. The rule is facing a legal challenge from the American Civil Liberties Union on behalf of 14 minors facing deportation.
"Dramatic increases in the number of children apprehended by immigration authorities at the southern border of the United States reflect underlying challenges for children in their countries of origin and underscore the importance of United States' migration legislation, policy and enforcement decisions for children throughout the region," the report says.
The U.S. has also been criticized by international human rights groups for its reluctance to take Syrian refugees as the crisis in that country rages on: though the U.S. has accepted 10,000 Syrians since November last year, that number is far short of the numbers being taken in by countries like Canada and Germany. Toxic rhetoric against Syrian refugees has marred discussions of resettlement in the U.S., with several governors across the country saying they don't support Syrians refugees in their states. (Because refugee resettlement is a federal program, governors do not posses the power to block refugees from being placed in their state.)
Displaced children often struggle to gain access to education, healthcare, and the same protections as their counterparts, the UNHCR report found: for example, refugee children worldwide are five times less likely to be in school than non-refugee children.
"Though many communities and people around the world have welcomed refugee and migrant children, xenophobia, discrimination, and exclusion pose serious threats to their lives and futures," writes UNICEF Executive Director Anthony Lake in the report. "Language barriers make it difficult for children and their families to seek the help they need. Legal barriers can prevent them from accessing education, health care and other services. These obstacles are magnified for the 70,000 children who are born stateless every year, often as a result of their parents' migration."