When Chinese director Zhang Yimou (House of Flying Daggers) released the first trailer of his next big project, The Great Wall, last summer, the film's plot and casting choices were met with scathing criticism from the public for what seemed to be yet another movie about white men saving hapless people of color.
The Great Wall tells the fictionalized story of two white Westerners searching for gunpowder in China who find themselves suddenly sucked into the Song Dynasty's epic ongoing war with—bear with me here—vicious aliens who threaten to wipe out the entire population of northern China every 60 years. Though they are the most foreign of foreigners (white, English-speaking people who've never been to China), The Great Wall props up William (Matt Damon) and Tovar (Pedro Pascal) as morally dubious heroes whose presence becomes instrumental in the Imperial Court's ability defeat the alien invaders.
Fresh Off The Boat actress Constance Wu's critique of The Great Wall's casting decisions quickly went viral after she took to Twitter to challenge the idea that movies with white leads were safer financial bets for studios looking for international success.
"Money is the lamest excuse in the history of being human," Wu tweeted. "Why not TRY to be better? If white actors are forgiven for having a box office failure once in a while, why can't a [person of color] sometimes have one."
She continued: "And how COOL would it be if you were the movie that took the 'risk' to make a POC as your hero, and you sold the shit out of it?! The whole community would be celebrating!"
G/O Media may get a commission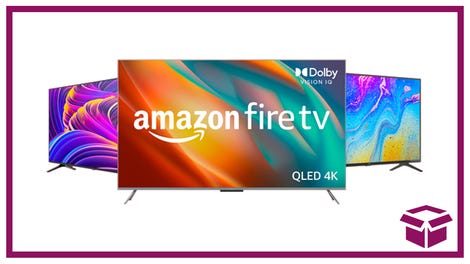 Ooh. stunning.
New Amazon Fire TVs
Now, seven months later and a few days after The Great Wall's premiere in the U.S., early box office numbers show that casting Matt Damon as the white savior in a movie set in ancient China wasn't nearly enough to entice American audiences to see it. Despite costing around $150 million to produce, The Great Wall has only managed to rake in a mere $21.7 million. Compare that to The LEGO Batman Movie which, despite being in its second week, managed to net $42.5 million that very same weekend.
The Great Wall's American debut appears to be the sort of financial calamity that would scare Universal and the Dalian Wanda Group (the movie's largest Chinese investor) from even considering another film like it. But when you look at the movie's performance in China, where it's been out since December, the story gets a bit more complicated.
I spoke with Jeff Bock, Senior Box Office Analyst with an analysis firm called Exhibitor Relations, about the calculus studios make when preparing for a movie like The Great Wall to be released domestically and internationally. He explained that while we're used to thinking of American performance as the most important metric of success, the fact that China is now home to the world's second largest movie market in the world can't be underestimated.
"A film doesn't have to be a hit in North America to be a success anymore," Bock said. "This isn't anything new, really, as we've seen films like Pacific Rim and Battleship, and most recently World of Warcraft and XXX3, perform gangbuster business in foreign territories without being labeled box office hits in North America."
To date, The Great Wall has already made $171 million in theaters across China alone. While these numbers are still slightly lower than what either Universal or Wanda hoped to make from the film, the fact that it managed to at least break even (and then some) in China means that another studio wouldn't necessarily see it as enough of a flop to avoid making more white savior movies.
"Chinese audiences, and most foreign audiences for that matter, have had a steady diet of Hollywood blockbuster since the 1980s, and most of those leads were various shades of white," Bock said. "Matt Damon is in the film for North American audiences, not Chinese ones, as their recent box office successes can attest to."
Chinese audiences may be used to consuming Hollywood's formulaic action romps, but it's also important to remember that they're presented with far more movies starring Chinese leads than American audiences. The Mermaid, the most successful Chinese movie of 2016, made $526.8 million, something nearly impossible to imagine in the U.S. They're probably not going to get up in arms about one movie starring a couple of white men.
It's understandable why Asian American actors and viewers would criticize Universal's decision to release a film set in ancient China with a lead that was never meant to be of Asian descent. It sends a clear message that many studios will choose to produce films like Avatar and Elysium (hey, Matt Damon). It also signals that other American films that borrow heavily from Asian cultures like Ghost In The Shell may still be cast with a white lead.
But The Great Wall's financial performance in China could mean that studios won't ever see a reason to make big-budget, cash-grab films centering Asians or other actors of color in a meaningful way—regardless of how many hashtags of protest they see. Until studios focus on creating international blockbusters that prominently feature heroes of color, we'll never know just how well audiences might respond to them.