"Drugs are bad", we tell our children as early as elementary school, alongside images of creepy men opening up their trench coats and offering everything from marijuana to heroin and cocaine.
But what we really mean is "street drugs are bad". Because right around the same time we tell them the horrors of drugs, these same children learn how firemen and doctors are the good guys. The drugs we get from the doctor? Those don't really count. They are only meant to help us get better.
Right?
A lawsuit filed by the city of Chicago against five major pharmaceutical companies this week hopes to shake up this simplistic view of our relationship with drugs. The complaint alleges that the companies' marketing of prescription painkillers is "misrepresenting the benefits of opioids", and that "the deception has led to an increase in prescription painkiller abuse, addiction and overdose that plagues communities in Chicago and in other cities across the country."
If the city wins the suit, it could potentially be a game changer for the opioid crisis that has been sweeping the country, along with a recent group of studies that directly correlates this prescription drug crisis with heroin addiction.
In April, Fusion profiled a Vermont family torn apart through heroin addiction. Addict Justin Bemis said that his struggle with addiction began after he was prescribed painkillers after he was injured in a work accident, which is typical of the modern heroin user: a recent analysis from JAMA Psychiatry found that 80% of heroin users of the 1960s got started using the drug itself.
In comparison, about 75% of current heroin users started using heroin only after being introduced to opioids through prescription painkillers.
G/O Media may get a commission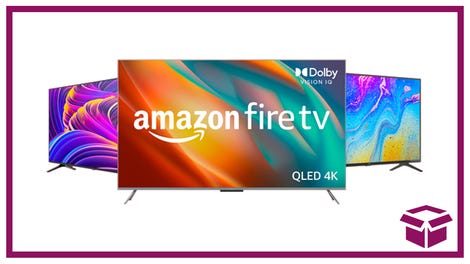 Ooh. stunning.
New Amazon Fire TVs
"Although the 'high' produced by heroin was described as a significant factor in its selection, it was often used because it was more readily accessible and much less expensive than prescription opioids," the study found.
And according to the Center for Disease Control and Prevention, drug overdose death rates related to prescription painkillers have more than tripled since 1990.
"Today we are saying enough is enough — it's time for these companies to end these irresponsible practices and be held accountable for their deceptive actions," statement.
The complaint also alleges that "visits to the emergency department in Chicago due to the misuse and abuse of prescription painkillers have been steadily increasing, with a significant increase of 65 percent between 2004 and 2011. It is estimated that in Chicago in 2009, opioid misuse and abuse resulted in 1,080 trips to the emergency room."
The city is seeking punitive damages, as well as an end to what they call "deceptive marketing practices" that they it claims downplay the likelihood of addiction, while "touting benefits that lacked scientific support" about how the drugs could improve the function and quality of life of the patients.
Companies named in the suit include five of the nation's largest pharmaceutical companies: Purdue Pharma L.P., Cephalon, Inc., Janssen Pharmaceuticals, Inc., Endo Health Solutions Inc. and Actavis plc.
Last month, two California counties filed a similar lawsuit, alleging that pharmaceutical companies were engaging in a "campaign of deception" against would-be patients.
It is not often that marketing practices come under direct attack, but a similar landmark case that comes to mind is the case against R. J. Reynolds Tobacco Company, owner of Camel cigarettes, alleging that the animated mascot Joe Camel was aimed at marketing tobacco products to minors.
The company eventually settled out of court, and agreed to stop using the mascot.
Daniel Rivero is a producer/reporter for Fusion who focuses on police and justice issues. He also skateboards, does a bunch of arts related things on his off time, and likes Cuban coffee.