It seems so long ago, but it's only been a year since Cleveland man Charles Ramsey broke into the home of neighbor Ariel Castro and rescued Amanda Berry, Georgina DeJesus and Michelle Knight, three women who had been missing for more than a decade. To celebrate the anniversary—and to plug his new book—Ramsey sat down with USA Today and recounted his experiences since that fateful day.
In short, fame is awful.
"I didn't know if I did a good thing or a bad thing, that's how big this thing has gotten," Ramsey said in the interview.
"Everybody wants to be in the limelight for some reason, you want to be famous and you want to do something," he said. "To see my face plastered on national TV all over the place, and my name just ringing throughout the city of Cleveland, for a good deed of course, it's overwhelming."
G/O Media may get a commission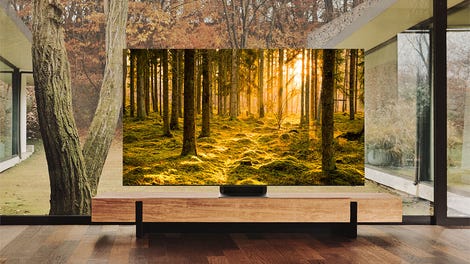 Up to 40% off
Samsung Smart TVs
Ramsey, of course, makes a valid point. Instant and unexpected fame must be overwhelming, especially when it seems to be born out of a colorful interview instead of the heroic action. (In the past, I made the argument that videos like Ramseys and Antoine Dodson—-the "hide yo kids" guy-—are a modern form of minstrelsy).
Then again, Ramsey did seemingly resurface to promote his book Dead Giveaway (which, you know, good for him for trying to get paid), so maybe one should take his words with a grain of salt.
Fidel Martinez is an editor at Fusion.net. He's also a Texas native and a lifelong El Tri fan.