Immigration officials have deported the closest remaining family member of the six orphaned children whose parents were killed in a car crash while fleeing Immigration and Customs Enforcement agents in a case of mistaken identity.

Santos Hilario Garcia, 35, and his wife, Marcelina Garcia Profecto, 31, were killed in a Central California car crash while fleeing ICE agents on March 13. The two farmworkers were on their way to work when they were initially stopped by ICE agents, but they fled and then crashed into a utility pole.
Immigration agents later admitted they were not supposed to be targeting the Garcias. (In April, the local district attorney announced that the agents would not be charged in connection with the deaths.) The agents were actually targeting Celestino Hilario Garcia, Santos' brother, who lived in the same apartment complex but a different unit, according to the Los Angeles Times. 
On Wednesday, ICE agents went back to the same apartment complex to detain Celestino Hilario Garcia, according to Leydy Rangel, a spokesperson with the United Farm Workers Foundation.
Rangel said the orphaned children lived together in the same apartment complex as their uncle, a farmworker who picked grapes, according to Rangel.
G/O Media may get a commission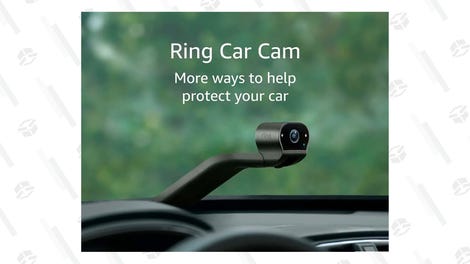 Rangel accused ICE of callousness.

"ICE had no remorse, no guilt, and came back looking for Celestino who was the father figure and the closest relative to the children," Rangel told Splinter.
ICE did not respond directly to Rangel's comments.
A spokesperson told Splinter that Celestino Hilario Garcia was targeted for removal because he had three criminal convictions for driving under the influence.
"ICE granted Hilario Garcia voluntary return to Mexico on seven occasions between 2002 and 2009. In April 2009, an immigration judge issued him a final order of removal, and ICE removed him to Mexico twice, once in April 2009 and again in May 2009," the spokesperson said.
Rangel said Celestino Hilario Garcia was detained Wednesday morning and that by 9 p.m. that night he had already been deported to Tijuana, Mexico. ICE confirmed agents detained Celestino Hilario Garcia on May 30 and deported him that same day.

Celestino Hilario Garcia leaves behind his wife and four children, as well as the six nephews and nieces.