CNN State of the Union host Jake Tapper drew criticism on Saturday after he scolded Twitter users for calling White House senior adviser Stephen Miller a "Nazi." That angered many social media users, who accused Tapper of sacrificing his principles in pursuit of ratings by inviting Miller, a known white nationalist, onto the show on Sunday morning.
But on Sunday, an exasperated and angry Tapper abruptly cut short that interview, which one viewer described as a "paranoid, sycophantic rant" by Miller, who once held court with people like white supremacist Richard Spencer.

"There's one viewer that you care about now, and you're being obsequious, you're being a factotum in order to please him," Tapper said to Miller, referring to President Donald Trump. "I think I've wasted enough of my viewers' time."



Miller had spent most of the interview trying to discredit Trump's former top aide and fellow White House madman Steve Bannon, along with Fire and Fury author Michael Wolff. At the same time, Miller repeatedly tried to play up the narrative that Trump is a "genius."

G/O Media may get a commission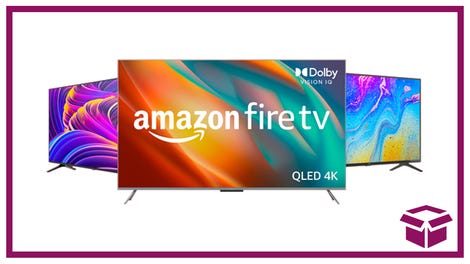 Ooh. stunning.
New Amazon Fire TVs
Trump's adviser falsely claimed that Bannon's role at the White House had been "grossly exaggerated," a talking point prompted by Bannon's description of the now infamous Trump Tower meeting between Russian operatives and members of Trump's family and inner circle "treasonous."

According to Wolff's book, Bannon also stated that, "The chance Don Jr. did not walk these jumos up to his father's office on the twenty-sixth floor is zero." Tapper asked Miller point–blank if the president met with any of the Russians in that Trump Tower meeting.

"It's tragic and unfortunate that Steve would make these grotesque comments so out of touch with reality and obviously so vindictive, and the whole White House staff is deeply disappointed in his comments, which were grotesque," Miller said.

"It reads like an angry, vindictive person spouting off to a highly discredible [discreditable] author. The book is best understood as a work of very poorly written fiction. And I also will say that the author is a garbage author of a garbage book," he added.

Miller continuously sang the praises of King Trump, calling him a "political genius." Those comments came just a day after Trump was ridiculed around the world for claiming on Twitter that he is a "very stable genius," which prompted the hashtag #stablegenius to go viral, along with several photos of the talking horse Mr. Ed and former President Barack Obama.

When Tapper asked if Bannon had helped Miller get his job with the Trump campaign, Miller dodged the question, instead unleashing an attack on CNN and Tapper himself, calling the host "condescending," and the network's coverage of Trump "embarrassing false reporting."

Miller was so riled up at one point that Tapper urged him to "settle down."

But Miller continued attacking CNN. "There's not a lot of coverage on this TV about the people getting slaughtered in sanctuary cities," he said.

Tapper tried to ask Miller about Trump's "stable genius" tweets and whether the president is mentally fit to hold office, but Miller continued to criticize CNN and praise his leader as a self–made billionaire who "revolutionized reality TV."

Shortly later, Tapper cut him off.

Appearing later on the show, former Obama adviser David Axelrod called it a "rather bizarre appearance."

If anyone's looking for signs that the Trump administration has come completely unraveled, this interview is a pretty strong indication that it has.



Of course, in the parallel universe that is Trump's brain, the president had a different take on the exchange, calling Tapper a "CNN flunky."