CNN political commentator Rick Santorum, the guy who made his bones in the Senate and as a presidential candidate by being ardently "pro-life," thinks that everyone is really overreacting when it comes to the federal government losing track of nearly 1,500 children.
"What happens is these children come into detention. There is a vetting process of who these children are assigned to. It's not just 1,400 children, it is a much larger group of kids," Santorum said in a panel discussion on CNN's State of the Union. And they are — they are assigned to sponsors in this country who go through a process to be able to qualify to the sponsors."
"If they are not lost where are they?" a clearly bewildered Patti Solis Doyle asked him. "Where are they if they are not lost?"
"The question is they haven't had communication with these previously vetted sponsors," Santorum responded. "The idea that they are—quote— "lost," I think is hyperbole to try to create an issue. I don't really think there is one other than the fact that the bureaucracy, surprise, surprise, doesn't work very well."
"If you think that 1,500 children being lost is not an issue then there is something definitely wrong," Solis Doyle shot back.
G/O Media may get a commission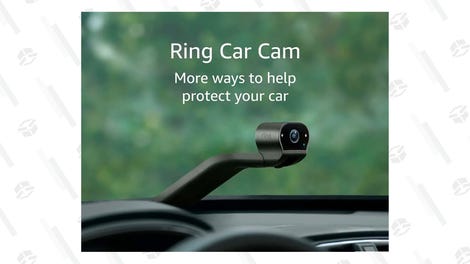 "Again, we are talking about a government system," Santorum said later in the segment. "I mean, we lose people all the time in a lot of other government programs."

It's not like "other government programs," however much Santorum wants to hammer the typical Republican pro-privatization line on the issue. Because the government doesn't know where these kids are, it's possible that some of them have been placed with human traffickers. It's happened before: eight Guatemalan teenagers ended up in "virtual slavery" at an Ohio egg farm, as PBS reported last month.
There's also the fact that the Trump administration has started to forcibly separate parents and their kids at the border, which could only serve to make the problem even worse. "The new practice of separating children from their parents at the border is just exacerbating an already inefficient system," Michelle Brané of the Women's Rights Commission told Mother Jones last week. "You're throwing hundreds—thousands—more children into this system."
Later in the segment, Santorum took the line of your typical local news Facebook commenter and blamed it all on the parents. "The parents are putting these children in danger by doing what they do," Santorum said.
Just another fantastic hire for Jeff Zucker's CNN.