The world's largest beverage company might pull out of a major city in southern Mexico due to concerns for its employees' safety.
Following the recent kidnapping — and negotiated release — of two Coca-Cola employees in the southern city of Chilpancingo, the transnational giant is reportedly thinking about discontinuing its operations in the area.
"Coca-Cola is evaluating whether to continue operating in the city of Chilpancingo to guarantee the security of its employees," Patricia Vázquez, director of corporate communications for Coca-Cola Mexico, told Fusion in a phone interview.
A withdrawal of Coca-Cola, whose distribution reaches into rural communities that are so remote they don't even have roads or electricity, could be a major blow to the local economy — not to mention a harbinger of more trouble to come. If Coca-Cola decides it's too dangerous to do business in the area, other companies might follow them out of town, according to Mario Mendoza, president of the American University of Acapulco.
Mendoza says other transnational companies are already being targeted by alleged activist groups sympathetic to the Ayotzinapa student struggles.
G/O Media may get a commission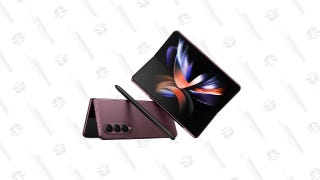 Save Up to $300
Galaxy Z Fold4
"[The groups] recently decided to loot trucks belonging to all transnational companies operating in the state," Mendoza told Fusion. "If Coca-Cola pulls out of Chilpancingo it could send a message to other companies to do the same. This is extremely dangerous for the economy and stability of the entire state of Guerrero, and could affect the availability of products there."
Coca-Cola Kidnapping
The incident that has Coke reconsidering its business operations began last Wednesday, when three students who hijacked a Coca-Cola truck and made off with its haul were arrested by police after the company filed a police complaint.
In retaliation for their arrest, a group of student protesters known as The United Front of Public Normal Schools of Guerrero State (FUNPEG in Spanish) and a small teacher's union attacked the offices of Coca-Cola in Chilpancingo with molotov cocktails. The demonstrators broke into the company's offices and kidnapped two of its employees to use in a prisoner-swap with the police, which happened Thursday around 2 a.m. after a failed rescue attempt. Coca-Cola Mexico agreed to meet the group's demands and drop its lawsuit against the three suspects accused of hijacking the delivery truck.
The hostages are released via the State Commission of Human Rights of Guerrero
Ramon Navarrete, head of the State Commission of Human Rights of Guerrero, says the students' protest tactics are having a negative effect on the local economy.
"We don't think that burning buildings, hijacking vehicles and shutting down highways can achieve justice," Navarrete told Fusion. "We desperately need tourism, and all this is taking a toll."
For now, the Coca-Cola office in Chilpancingo remains closed while the company evaluates its future in the area.