San Francisco 49ers quarterback Colin Kaepernick continued his protest of the national anthem during Thursday night's preseason game against the San Diego Chargers.
Rather than sit down for "The Star-Spangled Banner" entirely, as he did during the 49ers game against the Green Bay Packers last Friday, Kaepernick knelt on one knee. And unlike Friday's protest, Kaepernick wasn't alone, either—he was joined on the ground by his fellow 49er Eric Reid. Standing next to the pair was Nate Boyer, a former long snapper for the Seattle Seahawks who earned a bronze star for his military service as a Green Beret.
"Once again, I'm not anti-American," Kaepernick told reporters, responding to charges that his stance against racism in the United States was, itself, unpatriotic. "I love America. I love people. That's why I'm doing this. I want to help make America better. I think having these conversations helps everybody have a better understanding of where everybody is coming from."
Kaepernick's protest has sparked an intense debate, with detractors criticizing the 28-year-old sports superstar as being disrespectful—particularly to America's military veterans. That, in turn, prompted a number of servicemen and women to launch the grassroots "#VeteransForKaepernick" movement, which has surged on social media over the past week. The debate also prompted Boyer to pen an open letter to Kaepernick, published in the Army Times. In it, he explained that:

Even though my initial reaction to your protest was one of anger, I'm trying to listen to what you're saying and why you're doing it. When I told my mom about this article, she cautioned me that 'the last thing our country needed right now was more hate.' As usual, she's right.
G/O Media may get a commission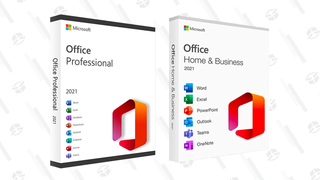 89% off
Microsoft Office Professional 2021 Lifetime License
It was that letter which prompted Kaepernick to invite Boyer to meet with him at Thursday's game. There, the Chargers held their "Salute to the Military" night, during which Kaepernick reportedly stood and applauded for the evening's tributes. He was, alternately, boo'd and applauded over the course of the game.
"I've been very blessed to be in this position and to be able to make the kind of money I do," Kaepernick told reporters during a post-game press conference, where he also pledged to donate $1 million to charity as part of his protest. "And I have to help these people. I have to help these communities. It's not right that they're not put in a position to succeed or given those opportunities to succeed.
The 49ers beat the Chargers, 31-21.