Colin Kaepernick, following up on his promise to continue kneeling for the national anthem, registered his protest once more Monday night in the San Francisco 49ers opening week of the regular season.
"I couldn't see another #sandrabland, #tamirrice, #walterscott, #ericgarner," Kaepernick told reporters after the Niners 28–0 win against the Los Angeles Rams on Monday. "The list goes on and on and on. At what point do we do something about it? At what point do we take a stand and as a people say, this isn't right?"
Once again, Eric Reid kneeled next to him, but four new players (in addition to the 10 from Sunday) joined the quarterback in this week's protest.
Kenny Britt and Robert Quinn, St. Louis Rams
G/O Media may get a commission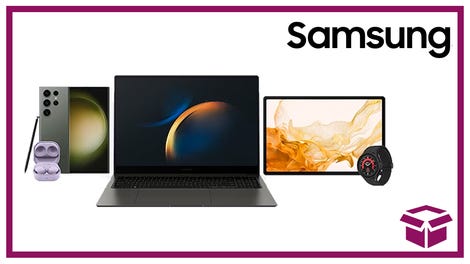 24 hour deals
Discover Samsung - Daily Deal
Quinn told the LA Daily News' Jack Wang that he and Britt had talked over the weekend, and decided to protest together.
"(Rams coach Jeff) Fisher asked us to stand," Quinn told the Daily News. "I respect him enough to do that. It's to show awareness. Raise the fist, show support out there—that you have support throughout this world and league. Didn't want to distract the team. Just wanted to have my right of freedom."
Britt did not speak with reporters following the team's 28–0 loss.
Antoine Bethea and Eli Harold, San Francisco 49ers
"I respect why Kap is doing it," Bethea told NFL.com. "I respect his purpose. This is not to disrespect anyone, but we have a platform and we have to bring awareness to the issues. Now, though, it's time to take the next step and take actions into the community."
Eli Harold's message was a little stronger, saying ESPN NFL analyst Trent Dilfer's comment that Kaepernick should stay quiet because he's a backup quarterback pushed him into action.
"It's not about football," Harold told the Mercury News. "We use this as a platform to take ourselves to the next level and help communities. Football does not last forever, but equality is equality. He (Dilfer) called him (Kaepernick) selfish, he said he was putting himself above the team. … In what Kap is doing, where has he once put himself above the team?"
Michael Rosen is a reporter for Fusion based out of Oakland.