It was beginning to look as though Bogotá's international airport was a set for a remake, al latino, of the movie The Terminal, which starred Tom Hanks as a passenger trapped in JFK airport, unable to enter the U.S. nor return to his fictional country.
On Jan. 1, six Cubans were marooned at Bogotá's international airport. They converted Gates 31 and 32 into their bedroom, dining room and office, as they became stuck in immigration limbo.
They had started out as 11 Cubans, separately trying to reach Ecuador by taking flights out of Havana via San Salvador and Lima. But once arriving in Quito, they were all denied entry to Ecuador, and on January 1st, were all put on a flight back to Havana via Bogotá.
Five returned to Cuba, but the other six refused to return to their native country. They lingered for 10 days in Bogotá's international terminal until Friday, when Colombia's foreign ministry granted them a safe conduct pass for five working days in order to apply for refugee status.
As they make a bid this week to stay in Colombia, their future is anything but certain, their fate to be decided by a Colombian government facing an influx of migrants, and especially Cubans, who use Colombia as a launching pad to reach the United States, often through human-smuggling networks.
G/O Media may get a commission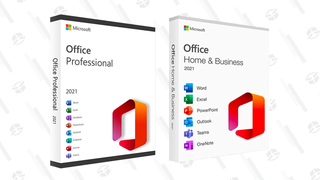 89% off
Microsoft Office Professional 2021 Lifetime License
The six Cuban migrants who lived in Bogota's airport for 10 days, after they were denied entry in Ecuador. On the far right, Nayip Mayo, the group's unofficial spokesman. [Facebook.com/greysi.padron]
Nayip Mayo, 31, is one of the six Cubans who refused to go back to the island. He had secured Ecuador's requirement to stay there– an invitation letter from an Ecuadorian — but was turned away.
"The problem is that Ecuador is full of Cubans now, and they have to turn some of us away," he said in a telephone interview. With no visa requirements for Cubans, Ecuador has become flooded by Cuban nationals since the Castro regime lifted travel restrictions on its citizens a year ago.
With their few possessions – their luggage had been transferred to Havana – the Cubans who refused to return to the island set up camp by the international gates of Bogota's airport. They slept on the floor and read magazines to pass the time. Sympathetic travellers and airport employees occasionally bought them food and personal items like underwear.

In this video posted on Facebook, Nayip Mayo describes the living conditions at Bogota's airport.
The six were unanimous in their decision: they would not go back to Cuba.
"We all left for the same reason: economic problems," said Mayo. As a former teacher at a polytechnic school and employee at the state electricity company, Mayo earned an above-average monthly salary of between $30 and $40; he had hoped to work as a teacher in Ecuador, where he had heard demand was high and the pay good.
His fellow traveller, Briam Betancourt Campano, earned $10 a month as an electrician with 20 years of experience. "Money in Cuba doesn't cover anything," Campano said.
Campano had hoped to find a way to the United States to reunite with his wife. All members of the group have family in the U.S. except for Mayo, who said that he intended to stay in Ecuador.
One of them sold his house and motorbike to pay for the $684 plane ticket and a letter of invitation from an Ecuadorian that he paid $1500 to obtain.
Authorities have observed that both ordinary Ecuadorians as well as human smuggling networks take advantage of that country's lack of a visa requirement and can make great profits off desperate Cuban migrants.
If they are forced to return, Mayo says it will be impossible for them to obtain a job and eek out a living, claiming that all potential employers will be informed by government investigations of their status as defectors of Cuba. Mayo said that one of the original eleven returned to Cuba from the airport earlier this month to find that his wife was fired from her job following his deportation from Ecuador via Bogotá.
In this video posted on Facebook Mayo and his fellow travelers ask for help from Colombian authorities and explain why the won't go back to Cuba
Initially Colombia's government had argued that the Cubans could not claim asylum because they had arrived at an international transit area. But after the Cubans declared a hunger strike on Friday, the UNHCR (United Nations High Commission for Refugees) intervened on their behalf, and Colombia's foreign ministry granted them a safe conduct pass for five working days to allow them to apply for refugee status.
Since then, the Cubans have been staying in an undisclosed hotel and are receiving assistance from the UNHCR. The first things Mayo bought over the weekend? A toothbrush and underwear.
Although happy to be able to experience the Bogotá sun beyond the airport's walls, the Cubans' days are clouded with anxiety and uncertainty. At a church service they attended on Sunday, Mayo prayed. "I asked God that everything go well, for strength to continue on and to conscientize the people who will be making a decision about us."
Colombian authorities will consider the Cuban's application for refugee status later this week. They will do so amid concern that Colombia is increasingly being used as a transit country for migrants from the Caribbean, Africa and Asia who try to make their way to the United States. Last year, Colombian authorities identified 40 percent of some 600 "irregular migrants" as Cubans.
Experts believe that this irregular migration is often linked to human trafficking and smuggling networks. According to a report by the United Nations Office of Drug and Crime (UNODC), done in collaboration with the Colombian government entity in charge of migration, Cubans made up half of human smuggling victims in Colombia in 2012 and the number of Cuban smuggling victims has more than doubled from previous years.
Since 2011, Colombian authorities have noticed an uptick in irregular entries of Cubans via Ecuador, many of whom are guided by coyotes to the Atlantic coast and border with Panama en route to the United States, according to the UNODC report.
With Cubans getting deported from Colombia more than any other nationality, the stats don't bode well for the six Cubans stranded at the airport. Nor does the current political juncture.
As Cuba hosts historic peace talks between Colombia's government and the FARC guerrilla group, Colombia will likely ruffle the Cuban government's feathers if it grants refugee status to the Cubans. Mayo is well aware it doesn't look good: "Colombia is negotiating a peace process [in Cuba] … and here we are on strike in Colombia."
The Cuban consulate in Bogotá said in a statement it does not consider the six Cubans refugees because they are not the object of political persecution. Colombian authorities are expected to make a decision after Friday. Until then, the Cubans await their fate.