Sixteen members of Colombia's largest guerrilla group were released from prison after receiving a presidential pardon, officials in the South American country announced on Thursday.
The move comes as Colombia's government and the Revolutionary Armed Forces of Colombia (FARC) head into the final stretch of a lengthy peace negotiation that could end Latin America's longest-running guerrilla war.
"This is a unilateral gesture from the government," Colombia's High Commissioner for Peace said in a statement. "It comes after we've evaluated the FARC's ability to stick to its unilateral ceasefire and the advances of the [peace] process."
The guerrillas released from prison this week are part of a larger group of 30 rebels granted presidential pardons in November. That pardon came after the FARC pressured the government to free 80 jailed guerrillas believed to be suffering from poor health.
The government said none of the pardoned guerrillas have been found guilty of "serious" war crimes and instead were jailed for rebellion. On Thursday, some of the freed guerrillas told reporters they will work as spokespeople for the peace negotiations in their communities.
G/O Media may get a commission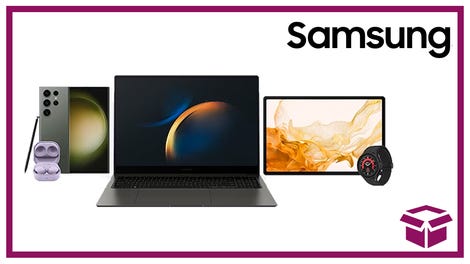 24 hour deals
Discover Samsung - Daily Deal
"We have decided to become promoters of peace," said Sandra Isaza, one of the freed guerrillas. "We will also work on ensuring that our [jailed] comrades have a better quality of life."
A 2012 government report estimates that more than 2,000 Colombians convicted of rebellion are currently in jail.
Hundreds of them are former FARC fighters who could be released from prison once the government and the guerrilla leadership hammer out a peace deal in Havana, Cuba.
While the peace talks move forward, fighting between both sides has subsided.
According to CERAC, a think tank that monitors Colombia's armed conflict, there have been no reported FARC raids over the past 55 days, the longest stretch since 1982.
The FARC and the Colombian government have been negotiating a peace deal since 2012, with the guerrillas declaring a unilateral ceasefire in July of last year, that their rank and file have mostly abided by.
Both sides have already reached agreements on land titling policies, anti-drug trafficking schemes and a pathway for the FARC to participate in local politics.  A transitional justice system designed to sanction guerrilla leaders and military officers convicted of war crimes has also been agreed upon.
This week both sides announced they would ask the U.N. to monitor the ultimate end of hostilities.
But before that happens, the FARC and the government must still hash out the conditions under which the rebel group will demobilize and give up its weapons.
Manuel Rueda is a correspondent for Fusion, covering Mexico and South America. He travels from donkey festivals, to salsa clubs to steamy places with cartel activity.