The Colombian city of Barranquilla stepped up efforts to fight Zika this week by handing out an impressive 900,000 condoms during its annual carnival festivities.
Like many South American cities, Barranquilla usually hands out free condoms during carnival to curb unwanted pregnancies and sexually transmitted diseases during days of hedonistic joy.
But this year, the fun-loving Caribbean port town doled out three times the normal allotment of rubbers — a move that was part of a national effort to deter pregnancy amid the threat of the fast-spreading mosquito-borne Zika virus.
"Obviously we don't want to trample on anyone's reproductive rights," Colombian Vice Minister for Health Fernando Ruiz said after announcing the national government's support for the Barranquilla condom giveaway. "But we are asking people to be responsible, at least during the first semester of this year when the epidemic will have its highest impact."
G/O Media may get a commission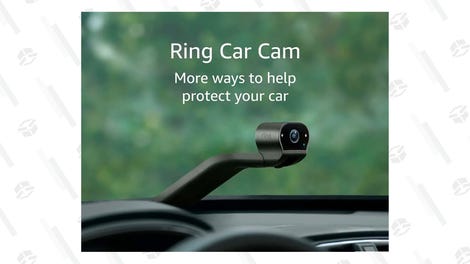 Colombia has registered more than 22,000 cases of Zika since mid 2015, when the epidemic first started to grow beyond Brazil's borders. Barranquilla is one of the most affected cities in Colombia, with more than 1,400 confirmed cases.
The virus has been linked to birth defects such as microcephaly. As a result, some governments in Latin America have urged women to delay pregnancy until Zika is under control.
In addition to condom handouts, Barranquilla officials took other anti-Zika precautions during carnival, such as fumigating the city's main carnival routes and handing out flyers that showed people how to protect themselves from Aedes Aegypti, the mosquito that transmits the virus.
Health workers in bright uniforms also walked through the city's neighborhoods and the main carnival venues handing out condoms and urging locals to practice safe sex.
"I think it was a good idea," said Alfredo Cohen, a Barranquilla native who attended most of the city's big carnival events, dressed up as a 1950's geek. "But it's never enough. They gave me one [free] condom, and I used four [over the carnival weekend]."
Cohen said that he saw several pregnant women attending the city's multiple carnival parades.  But one of his pregnant friends actually missed out on most of the action in an attempt to protect herself from the virus.
"She took it more seriously" Cohen said. "And now she's sleeping with one of those mosquito nets covering her bed."
Manuel Rueda is a correspondent for Fusion, covering Mexico and South America. He travels from donkey festivals, to salsa clubs to steamy places with cartel activity.