BOGOTA— Three days after Colombia missed out on an historic opportunity to end its 52-year war, thousands of people took to the streets of several major cities to show the country—and the world—that they still want to give peace a chance.
In Colombia's capital, protesters dressed in white marched in silence on Wednesday evening and converged in the city's main square, carrying candles and signs with messages of solidarity with victims of the war.
Demonstrators urged Colombia's political leaders to move beyond their differences to give Colombia a second chance at finally ending its old and seemingly anachronistic conflict with communist guerrillas.
People at the march shouted chants in favor of the country's campesinos. They said they wanted Colombia's rural areas to emerge from a war that has them stuck in underdevelopment and solitude.
G/O Media may get a commission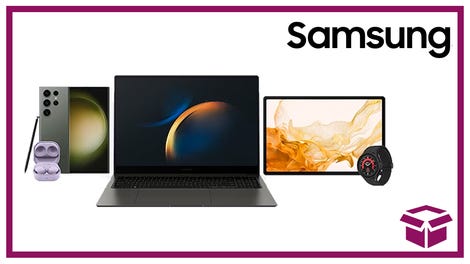 24 hour deals
Discover Samsung - Daily Deal
"We want a modern country, that is based on democracy and peace," said Jairo Rivera, a college professor who attended the march. "Colombia is a country where politics has been intertwined with violence, with eliminating your opponent. That is absurd and it is pre-historic."
The peace march, which was replicated in a dozen cities around the country, was the largest rally of any sort in Colombia in several months. It came after a Sunday plebiscite, in which voters narrowly rejected a peace treaty between the government and FARC guerrillas.
Opponents of the peace deal say they also want peace, but thought the government was conceding too much to the FARC guerrillas, including no jail time for rebels who have committed war crimes and a red-carpet treatment for the FARC to get into national politics. The "No" camp wants the peace treaty to be renegotiated with terms that are tougher on the communist rebels.
But supporters of the peace deal have complained that the campaign leading up to the plebiscite was marred by rumors and a disinformation campaign headed by former president Alvaro Uribe. The charismatic conservative, who posed stiff resistance to the treaty, repeatedly said that implementing the peace deal would be like "handing the country over" to the guerrillas.
Though Wednesday's march was intended to be a silent, apolitical protest, the anger against Uribe could be felt at several moments, with clusters of protesters chanting that the conservative politician was a "paramilitary leader" who should "stop standing in the way of peace."
Demonstrator Luz Marina Hache said that when the peace treaty lost the vote on Sunday, she felt devastated by the thought that the war would resume, and that reparation —and truth— for victims would be delayed.
Hache´s husband, a union leader, has been missing for 29 years, 10 months and 15 days.
"When the results came in, I felt the same pain that I felt when my partner disappeared," Hache told me. "I think Uribe just wants to negotiate more impunity for the soldiers who worked with him, so that none of his friends get implicated in crimes."
Uribe insists he also wants peace, and wants the government to include the concerns of "No" campaigners in a new deal with the guerrillas.
The conservative leader met with President Juan Manuel Santos in private just a few hours before Wednesday's march. Afterwards he read a statement in which he listed the "No" camp's concerns with the current peace treaty, and asked for "judicial relief, but no impunity" for state agents who are implicated in war crimes.
Both sides have agreed to keep talking about how to amend the peace deal with the FARC. But it's not clear when a new proposal will be presented to the guerrillas, or if the rebels will accept less-favorable terms after four years of arduous negotiations.
The end of Colombia's war remains uncertain. But protesters hope that their numbers, and their march of silence, send a strong message to politicians and guerrilla leaders.
Some protesters are even occupying Bogota's main square to pressure the government and the opposition to hash a new peace deal soon.
"I think that this rejection of the peace deal has shocked many Colombians and inspired us to do something," said Wendy Arenas, an environmental consultant who attended the march, with her daughter and nephews. "We have to keep pressuring them to come to an accord."
Manuel Rueda is a correspondent for Fusion, covering Mexico and South America. He travels from donkey festivals, to salsa clubs to steamy places with cartel activity.