Colorado cops used a woman's Spotify and Netflix accounts to track her IP address and arrest her after she allegedly abducted her two children and fled to Mexico.
Brittany Nunn, 25, reportedly skipped town in Wellington, Colorado in December in the middle of contentious custody disputes with the fathers of her six- and four-year-old daughters. She and her husband Peter Barr stayed on the lam for eight months—but it was Nunn's desire to stream that got her in the end.
Investigators from the Larimer County Sherrif's Office used a search warrant to track the IP address being used by Nunn's Spotify account and found that it was in Mexico, according to the Fort Collins Coloradoan, which first reported the case. They also searched IP records for Nunn's Netflix account and tracked a package she had shipped to Cabo San Lucas, a resort town in Baja California Sur. The U.S. State Department communicated with the Mexican consulate about catching the suspects and bring the kids home.
On Tuesday afternoon, Mexican immigration officials took Nunn, Barr, and her daughters into custody in Cabo San Lucas for immigration violations. They were deported to Denver and arrested by police when they got off the plane on Wednesday under violation of custody charges, while Nunn's daughters were placed into the custody of their fathers.
Spotify spokesperson Graham James declined to comment on the case or on how often the company receives and responds to search warrants. A Netflix spokesperson did not respond to a request for comment. More details about the search warrant used were not immediately available, a Larimer sheriff spokesperson told Fusion.
G/O Media may get a commission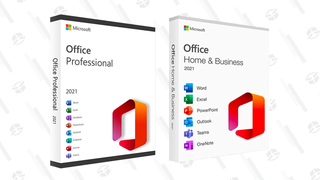 89% off
Microsoft Office Professional 2021 Lifetime License
While tracking people with IP addresses is pretty common, using streaming apps in investigations is new, said Hanni Fakhoury, a lawyer with the Electronic Frontier Foundation. "I've never seen somebody use Spotify or use Netflix in that way, but it's not really surprising," Fakhoury told Fusion. "As more and more people are using streaming services, they're creating a bigger digital trail that can be used by investigators to figure out where a person is."
Because investigators had probable cause to look for Nunn and Barr and got a search warrant for the IP data, the legality of the search doesn't appear to be at question, Fakhoury said. The fact that the suspects were in Mexico when they were being tracked only matters if Spotify and Netflix stored that IP address data at a server in Mexico, Fakhoury said. If it was stored outside the U.S., that would be another issue—there's an ongoing case concerning Microsoft about whether U.S. investigators should have access to data stored abroad.
The federal Video Privacy Protection Act prevents investigators from reading your Netflix history without a specific search warrant, but it doesn't cover IP addresses.
Casey Tolan is a National News Reporter for Fusion based in New York City.