A Columbia University student prompted a heated debate on the Class of 2018 Facebook page after asking to switch to a lecture taught by a teacher of color.
The exchange, parts of which were captured by student news site Bwog, is the latest example of how colleges are grappling with issues of racial representation and treatment of people of color on campus.
The original poster asked if any white classmates with a teacher of color leading their Contemporary Civilizations course—the curriculum of which consists of reading foundational, mostly Western texts like Plato, Rousseau, and Marx—would switch with them.
Here's how the exchange went down.
G/O Media may get a commission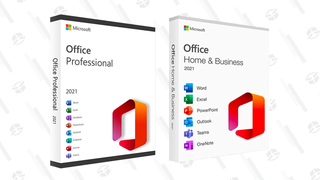 89% off
Microsoft Office Professional 2021 Lifetime License
The backlash came soon after, with one poster accusing the original poster of acting "entitled," saying it is an "unnecessary step to specifically call on white people to get out so that you may take their place."
Another asked, "Could someone please explain to me why it's acceptable to refuse to be taught by a highly educated, highly trained professor because they're white?
Eventually someone stepped in to defend the original poster, saying they would gain by having someone teaching through the lens of a non-"normative" experience.
Another post told the critics of the original poster to back off.
Someone finally articulates the original poster's point concisely: "I don't think white professors have less to offer than professors of color. But to deny that a professor of color offers a different perspective on the texts we read is wrong."
Columbia declined a request to put me in touch with the student. A school rep did not immediately know whether the student's request was accommodated.
Rob covers business, economics and the environment for Fusion. He previously worked at Business Insider. He grew up in Chicago.