Today, we celebrate Axios' one year anniversary as a family. I know this because when I opened up my Axios AM daily newsletter (presented by Morgan Stanley) yesterday, Jim VandeHei, the co-founder and CEO of Axios, had written in a post aggregated therein that on the occasion of the company's first birthday, "I wanted to take a moment to reach out and thank you for being part of the Axios family."
I want to take a moment to say you're welcome, Jim!
Axios began as the brain child of Politico veterans VandeHei and Mike Allen, who made his name building out the popular Playbook morning newsletter. A media company whose stock has steadily risen in the first year of Trump's presidency, it's been described as "the perfect vehicle for the nonstop chatter coming from the White House." In lieu of journalistic features like "context" that take up too much space, Axios AM trades on a barrage of snackable micro-scoops from anonymous political "insiders." The newsletter is access journalism stripped down to its barest bones, whose scraps are fed to (I imagine) important businessmen dying to read Allen's latest "mindmeld."
VandeHei said he sees Axios' first year as having "helped make millions of people smarter, faster on topics that matter." This, of course, is the brand that Axios wants to project, which is exemplified by its regular "be smart" section (reminiscent of Allen's Playbook Facts of Life) that summarizes the day's scoops at the bottom of newsletters and offers a one-line takeaway for some posts. If you've been wondering why all the middle-aged Beltway dudes at your cocktail parties this year have been talking over each other about just how NOT normal everything is, Axios is at least partially to blame:
G/O Media may get a commission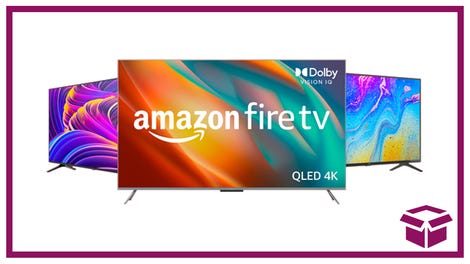 Ooh. stunning.
New Amazon Fire TVs
To commemorate Axios' anniversary, I've compiled, in no particular order, some of the most important pieces of advice on how we could be Smarter, Faster™ in the first year of Trump's presidency:

So happy one-year anniversary to my big, smart Axios family. May you always move fast, sound smart, and remind us that none of this is normal.