They served in the U.S. military in Afghanistan, Iraq, Kosovo, the Persian Gulf, and elsewhere, but they can no longer set foot in the United States, nor can they access badly needed veterans' services. Many have U.S.-born children, but they're stuck in places like Tijuana, Mexico, hoping one day to return to the country they served.
On Saturday, a Democratic congressional delegation traveled to the Deported Veterans Support House in Tijuana to meet with a dozen deported U.S. vets to reaffirm continued efforts to pass legislation that would either allow them to return permanently, or at least to access veterans' services and apply for citizenship. The vets were deported after being charged with a criminal offense and serving a sentence because they had not obtained their citizenship.

Fusion has reported extensively on these deported vets, including on Hector Barajas, an Army veteran who served for more than five years before being deported to Mexico in 2004. Barajas runs the Tijuana support house that hosted the U.S. lawmakers from the Congressional Hispanic Caucus over the weekend.

According to the Los Angeles Times, about 60 deported veterans live in the Tijuana area. Three of the men living in Mexico, including Barajas, were pardoned in April by California Gov. Jerry Brown, which supporters say could help their efforts to go home.

A U.S. government report published last year noted that 239 undocumented veterans have been deported since the end of the Vietnam War, but that number is likely much larger. While in exile, they have resided in about 25 different countries, according to the Deported Veterans Support House.

G/O Media may get a commission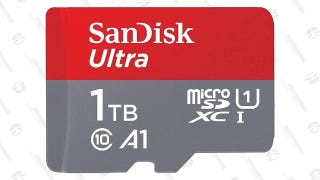 Save $75
SanDisk Ultra 1TB MicroSDXC Card
The lawmakers were given a tour of the support house, watched a documentary that told the story of deported vets' struggles, and presented them with a U.S. flag from the Capitol in Washington, the Times reported.

"This is an injustice. These veterans fought for the United States," Rep. Joaquin Castro of Texas said, according to the newspaper. "They broke the law and paid for this mistake. You shouldn't have to pay twice for the same sin."

Last week, Rep. Juan Vargas of California, who also made the trip to Mexico, reintroduced bills to help the vets last week that he initially had presented last fall. He said he hopes the timing is better now than the first time, which occurred during a chaotic presidential election cycle.

"Hopefully someone in the administration, this time, will say, 'We're doing such a horrible job. The world hates us now. This is something we can do that's positive," Vargas told The Washington Post.

Rep. Vicente Gonzalez, from Texas, said, "This is not an immigration issue, this is a veterans' issue."

The legislative delegation also included Hispanic Caucus Chairwoman Michelle Lujan Grisham of New Mexico, Lou Correa and Nanette Barragán of California, and Raul Grijalva of Arizona.

The Deported Veterans Support House accepts donations of canned goods, clothing, food, used or new shoes, furniture, blankets, and hygiene products, among others. Donations can be dropped off at locations in Los Angeles, San Diego, and Tijuana. The house also accepts volunteers. More information is available on Facebook.